Nokia 3310 Release Date: Three Color Options, 22-Hour Talk Time Arrives In UK On May 24; Netherlands, Belgium On June 5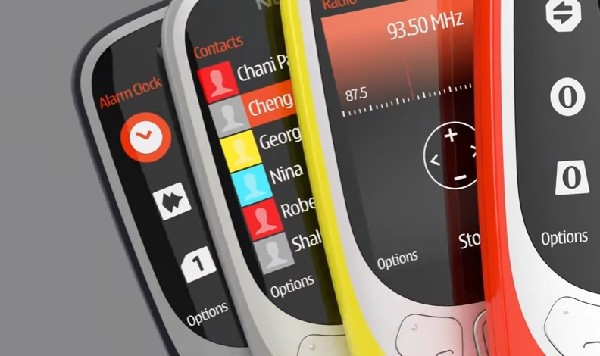 Nokia 3310 is coming to selected countries next week. HMD confirmed the news, further revealing that pre-orders are now open.
Nokia 3310 Is Coming To the UK On May 24
The revamped Nokia 3310 is coming to the UK beginning May 24 and will be available at £49.99 or $65 in different color variants of gloss finish yellow, dark blue, warm red and matte finish gray. Reports also indicate that the relaunched device will roll out to Germany beginning May 26, followed by the Netherlands and Belgium on June 5.
Nokia 3310's return, however, has received different opinions from the netizens. According to reports, while some are excited for the relaunch because of the upgrades, including the new version of Snake, others are less interested due to these changes that bring major changes to the original mobile device.
While Nokia 3310's worldwide release date remains unclear, the much-awaited revamp is expected to be released soon. Meantime, details regarding its features, specs, display and designs are already provided on the Internet, Mobile News reported.
New And Improved Nokia 3310 Boasts Of Incredible Features And Design
Nokia 3310 comes as a thin, light and durable device that provides an interesting twist on one of the most popular and best-selling feature handsets of all time. Aside from the new features, the improved mobile device will still include the legendary built-in game Snake from the original handset.
The new Nokia 3310 will boast of an amazing 22-hour month-long standby and talk-time with its colorful and modern designs. Meantime, a 2MP snapper with a LED flash is also included, although there are no reports yet about the camera performance. In other news, Nokia has asked a retailer not to take pre-orders for Nokia 3, 5 and the new 3310 to prevent a likely problem of bulk demand against less supply, NTA reported.
© 2020 Korea Portal, All rights reserved. Do not reproduce without permission.