Antarctica Is Turning Green Due To Climate Change, Research Says
by
Ella
/ May 19, 2017 09:03 PM EDT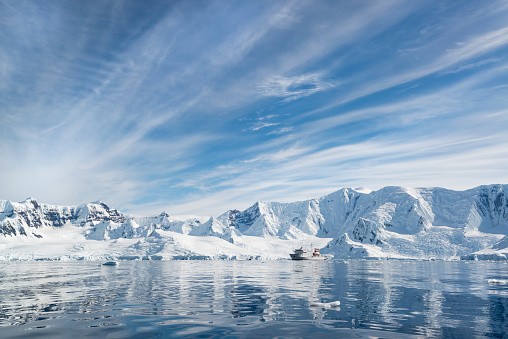 When you think of Antarctica, you immediately picture a pure, white landscape of ice and snow. Well, according to a recent study, that may not be the case anymore in the near future because a research team suggests Antarctica is becoming greener.
Researchers in England from the University of Exeter have been looking at the changes of moss growth in the Antarctic Peninsula to get a better understanding of how climate change affects the restricted growth of plants and vegetation in the icy peninsula. Matt Amesbury, the lead researcher for the study, said that they focused on moss banks that gradually amassed every summer. Apparently, these moss banks grow a few millimeters over time.
The research team found out through leafing over 150 years' worth of data and samples on moss around Antarctica. Amesbury spoke with CBC news over the phone and according to him, "The conclusions and the results that we've seen show the response of these moss banks to climate change have been pervasive across the whole of the region." The study is said to be one of the most thorough take-ups on how climate change impacts the South Pole.
Sure, previous studies have been done to study the growth of moss banks in Antarctica but they were only focused on a specific area and none of them observed changes during an unremitting timeframe. Amesbury said, "We looked at the last 150 years of records to try and give a bit of longer term context to well-documented and recorded changes in the Antarctic Peninsula from the 1950s onwards."
He claims that if the temperature continues to get warmer, we'll be looking at a greener Antarctica in the future. Amesbury also noted that moss growth is the result of other climate change effects like a glacial retreat. The team stipulated that the rate of moss growth in the peninsula will not slow down anytime soon.
© 2018 Korea Portal, All rights reserved. Do not reproduce without permission.