Selena Gomez And The Weeknd's Relationship Gets Worse, 'Starboy' Singer Bad Influence?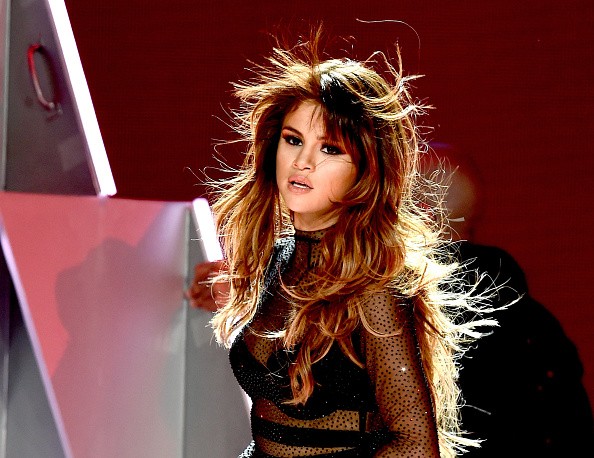 Selena Gomez is seemingly crazy over her romance with The Weeknd as sources told that their relationship gets stronger than ever. It was remembered that the two decided to flaunt their intimacy as they were spotted kissing last January. News revealed that the couple was taking things too fast as Gomez was spotted following The Weeknd on his Starboy World Tour. With that, the singer's fans were quite disappointed with how everything turned out and even tagged the R&B singer as a bad influence.
According to Celeb Dirty Laundry, Selena Gomez decided to take things lightly in her career as she suffers from strange situations during her tour. It was remembered that in the middle of her Revival World Tour the Hollywood singer underwent anxiety, panic attacks, and depression as she fights for her Lupus. From there, Gomez announced that she would need to take a break and be distant from the limelight in a short period of time.
After the said incident, Selena Gomez returned to the stage as she showed herself in the recently-concluded Billboard Music Awards. And as she goes back to the spotlight, the singer is seemingly comfortable once again to perform for her fans. Right now, she is busy producing "13 Reasons Why", which was reportedly having its second installment.
However, Gomez's relationship with The Weeknd is seemingly the constant struggle of the singer right now as fans tagged her boyfriend a bad influence. News revealed that the Starboy singer topped the headlines with his drug issues and unprofessionalism. Also, fans were blatant that his behavior won't be good for Gomez's past mental struggles.
Meanwhile, it was remembered that the Weeknd already revealed how he made some of his music before. NME reported that he opted to get high and even tagged drugs as his crutch. However, the singer revealed that he is not doing it anymore. As he stated in an interview:
"When I had nothing to do but make music, it was very heavy. Drugs were a crutch for me. There were songs on my first record that were seven minutes long, rambling - whatever thoughts I was having when I was under the influence at the time. I can't see myself doing that now."
© 2023 Korea Portal, All rights reserved. Do not reproduce without permission.