'Empire' Season 3 Finale News Update: Demi Moore Forms Part Of The Show, Other Spoilers Revealed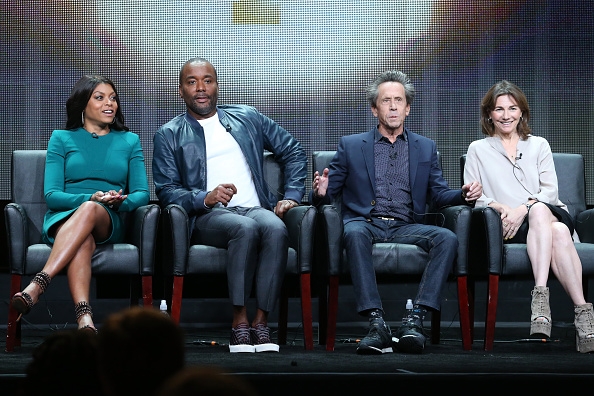 The "Empire" Season 3 is all pumped up to release its finale episode really soon. Sources told that the last episode for the third installment of the show would be fun and purely entertainment. Not just that, viewers would also witness a battle between Team Lucious and Team Cookie. Who could be the winner of the fight? Who could be the guest star for the show's season finale?
According to Carter Matt, "Empire" will continually show the love-hate relationship between Lucious and Cookie. News told that the upcoming episodes of the show would try to focus on their friendship and how they could get over with each other, despite the fact that they could be rivals.
Not just that, "Empire" Season 3 finale would be outstanding as Demi Moore appears on the show. Publications revealed that the said movie icon would be appearing in "Toil and Trouble: Part 2". Not just that, it was even confirmed that Moore might be part of the show for its fourth installment.
As the synopsis stated, Lucious would try to reveal the EMPIRE Las Vegas alongside Giuilana. However, Cookie seemingly determined with her mission, would try to cause some destruction during its opening. Sources told that the last few minutes of the show would give in thrill and would definitely capture the interest of every viewer. As the synopsis reads:
"As Lucious gets ready to launch EMPIRE Las Vegas with Giuliana at his side, Cookie pulls together her own team of allies to wreak havoc on the opening. The final five minutes will leave viewers speechless in the second half of the all-new, two-part "Toil and Trouble, Part 2″ season finale episode."
With that, it is believed that the show would be having cliffhangers, a great indicator that there are succeeding installments in the future. Not just that, creators admitted that the finale of "Empire" season 3 would definitely be big and would be exceeding beyond everyone's expectations.
Other than that, Cleveland reported that fans should expect Vivica A. Fox, Tasha Smith and Eva Longoria visiting the show. "Empire" airs every Wednesday, 9PM, only on Fox.
© 2018 Korea Portal, All rights reserved. Do not reproduce without permission.