Hyung Eun Receives Hate Messages Regarding BTS V, Korean Star To Leave 'BULLDOK'?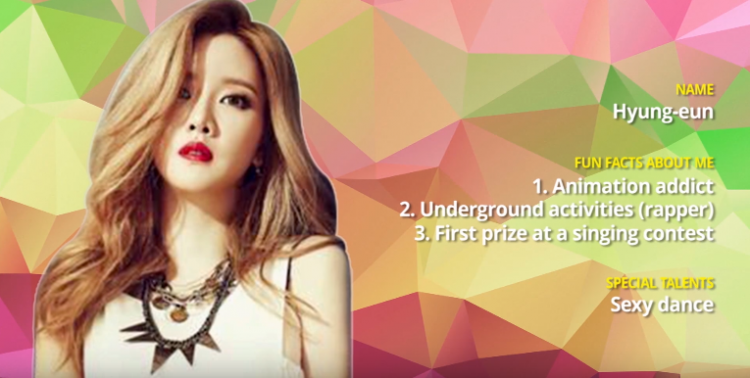 BULLDOK's Hyung Eun is encountering different issues right now as she is set to leave her group this time. Moreover, the Korean singer is also receiving a lot of hate messages as she shared her sentiments about BTS' V. What exactly happened? Is Hyung Eun really saying goodbye to BULLDOK?
According to All Kpop, the news started when Hyung Eun went on BJ Rose's Afreeca TV broadcast. During that time, a viewer asked the Korean star regarding BTS, where she seems to be not that interested. Not just that, Hyung Eun specifically talked about V and speculated that the latter could have athlete's foot as he dances with his slippers on. As he stated, "He was dancing but he must've had athlete's foot because he was wearing slippers..."
Because of that, Hyung Eun received a lot of negative feedbacks as she was tagged rude and unprofessional. Fans of the boy-group BTS were disappointed as she uses displeasing words against the group and even claimed that V had athlete's foot.
Moreover, the video showing what had happened were immediately removed by BJ Rose. Hyung Eun, on the other hand, issued an apology on Instagram. However, it was known that all her posts were deleted and that the BULLDOK's member account was turned private.
Meanwhile, SBS reported that Hyung Eun would have to leave BULLDOK because of some health issues. Sources told that the group would continue to make music as a group of 4. With that, fans are hoping that the Korean singer would be releasing her proper apology even before her desired hiatus in the entertainment industry. As some of the netizens stated, "Hyung Eun, please apologize properly before you leave the group. Your apology didn't seem sincere at all. You need to give proper feedback. She's sick.... Well, I hope you get better but you need to apologize to Tae Hyung before you go..."
© 2018 Korea Portal, All rights reserved. Do not reproduce without permission.