TWICE's 'Signal' Receives Plagiarizing Issues, Song Completely Alike With Hailee Steinfeld's 'Starving'?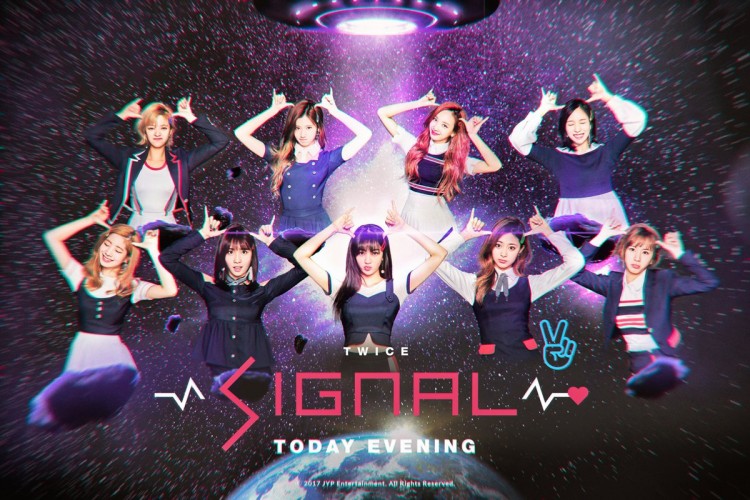 Despite their popularity, TWICE is not an exemption to rumors and allegations coming from the netizens. Just recently, the girl group was involved in plagiarism speculations with regards to their hit album "Signal". Not just that, the group's listeners was also reporting that some of their music were plagiarized as well. What could be TWICE's take about it?
According to All Kpop, online viewers of the Korean girl group TWICE speculated that their music copied Hailee Steinfeld's' Starving. Sources told that the claim and the rumors started when TWICE's 'Someone Like Me' was greatly similar as that of the Hollywood singer's 'Starving'. With that, the group received a lot of hate messages online.
With that, JYP Entertainment, TWICE's agency, released a statement admitting that they would go into details regarding that issue. As a matter of fact, the agency already contacted the producer of 'Starving' and promised everyone that they would confirm all the rumors once the conversation concluded. As JYP Entertainment said, "We're currently checking with the producer of 'Starving'. We will make an announcement after confirmation."
Other than that, TWICE was also encountering series of plagiarism complaint with regards to their choreography. News revealed that their gestures during 'Signal' were greatly alike with Lovelyz's "WOW" choreography. However, JYP Entertainment did not confirm or deny all the allegations regarding the latter complaint.
With that, netizens shared different sentiments regarding the current situation of TWICE. Some believed that they are just too popular while others tagged them as 'idols of plagiarism'. As some of the online viewers stated''Hiding their face with the hand gesture is seriously too similar. Choreographers are going to go crazy in 10 years. Every move is seen as plagiarism"
Twice, according to Fuse, is very known for putting hip-hop and soul to their music. Reports confirmed that the said group already have a consistent formula in their music as they let Tzuyu and Zana lead the chorus while Jeonyeon and Chaeyoung display their vocal prowess.
© 2023 Korea Portal, All rights reserved. Do not reproduce without permission.