Nintendo Switch Latest News & Update: Supply Shortage, Artificial Scarcity? 'Mario X Rabbids' RPG Supported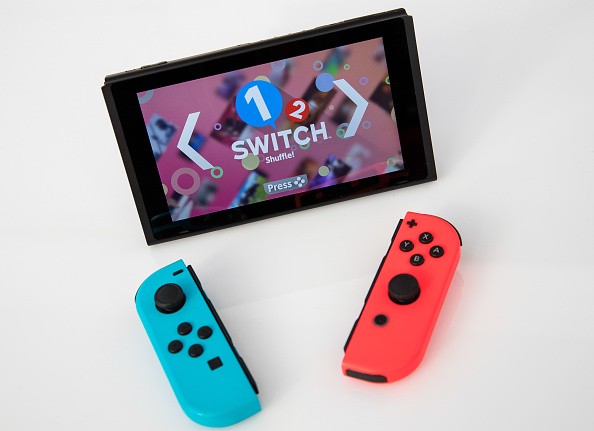 Nintendo Switch is reportedly running out of supply. Nintendo is now looking at different ways to meet the higher demand for the latest console.
Nintendo Switch Shortage Is Due To Unexpected Higher Demand
The new Nintendo Switch products are shipped by sea, which is less expensive compared to the air shipment. Another option, however, has been considered as well by the company.
Nintendo Switch demand is believed to be increased via an "artificial scarcity" created by Nintendo. According to reports, the company is trying to make an illusion of a high demand by producing lesser number of units on purpose. It is worth noting that the company has been accused before of the same marketing strategy.
Amid the accusations, reports suggest that the the reason for the shortage of the Nintendo Switch supply is due to Nintendo's inability to predict that demand prior to producing the consoles. Early on, Nintendo made an estimate of 10 million units of Nintendo Switch that will be sold during the current fiscal year, although analysts believe that it could reach up to 14.5 million units, which means Nintendo's figure is just a starting point, Express reported.
Nintendo Switch Supports "Mario X Rabbids" RPG
Nintendo Switch is set to feature "Mario X Rabbids Kingdom Battle." The long-rumored game is going to mix Nintendo's legendary plumbers with some characters from Ubisoft's Rabbid series this fall.
The RPG is believed to come to Nintendo Switch in August or September, as Ubisoft is currently working on the game for Snowdrop engine. Meantime, upcoming game's selling points are expected to be the two-player local co-op, the goofy sense of humor and the turn-based fights. Moreover, eight playable characters are also going to be featured such as as Luigi, Mario, Peach, Yoshi and the four Rabbids that are dressed up as the four mentioned characters, Kotaku reported.
© 2023 Korea Portal, All rights reserved. Do not reproduce without permission.