OnePlus 5 Release Date & Update: Device Might Be The Most Powerful Smartphone Of 2017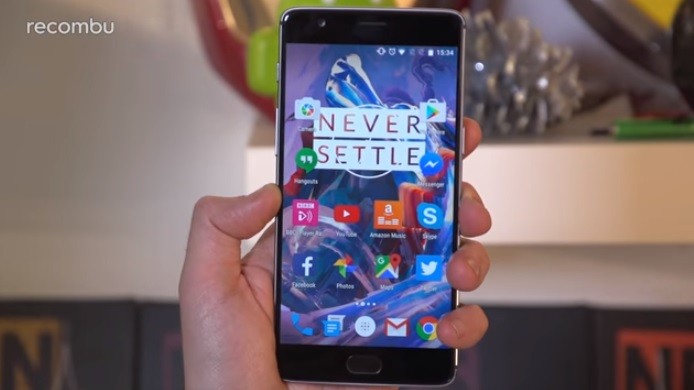 For those who wonder what is the most powerful smartphone devices available not in the market, it is indeed one of the 2016 Apple iPhone 7, LG G6, and Samsung Galaxy S8 Plus. However, there is one device coming this year that is believed to surpassed all these smartphones, the OnePlus 5.
Plenty of rumors and speculation surfacing online about this OnePlus 5 handset device, however, none of these rumors are officially confirmed by the manufacturing company. Despite of these, experts and tech enthusiasts are strongly believed that this device will come with powerful specs.
Based on the different predictions and speculations, these specs are the most rumored specs to the smartphone; a Qualcomm Snapdragon 835 processor, 6GB of RAM, Adreno 540 GPU, and Android 7.1.1 Nougat. With these specs, we can consider the OnePlus 5 as the most powerful smartphone of 2017, if these rumors are correct.
The LG G6, Galaxy S8 and iPhone 7 has 2GB to 4GB of RAM, only the S8 is powered by an octa-core processor and the other two has quad-core. No match compared to the alleged OnePlus 5 specs. And if we will add the battery performance, the latter has a massive 4000mAH.
Aside from these speculations, a recent alleged benchmark results also support the rumors. According to this, the OnePlus 5 beats the Samsung Galaxy S8 Plus, Apple iPhone 7, LG G6, and other smartphone currently available in the market in the multi-core test.
On the other hand, the OnePlus 5 might not top the competition in design and look aspect as the Samsung Galaxy S8 currently holding the top spot with its stunning full screen display. In fact, the OnePlus 5 will feature with a full-HD screen, rather than the quad-HD display, which some had hoped it would offer.
© 2023 Korea Portal, All rights reserved. Do not reproduce without permission.