Twice Broke Their Own Record For Most Album Sales On First Day
by
Ella
/ May 17, 2017 06:01 AM EDT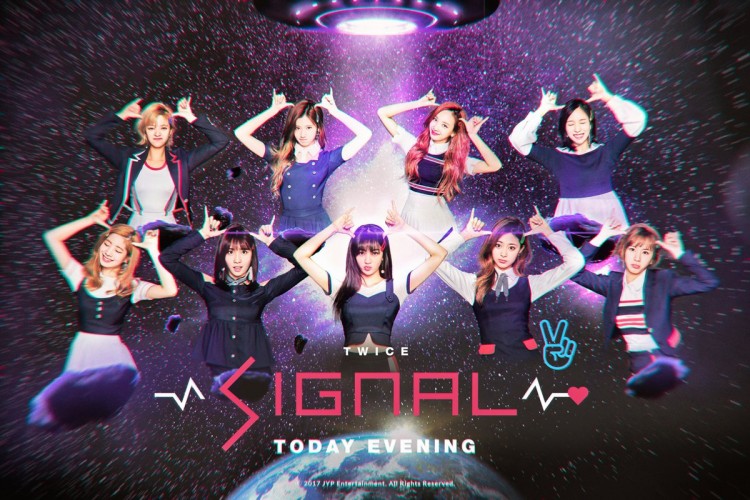 Twice has yet again broken another record. This time, they're breaking their own record of being the girl group with the most album sales on the first day. This feat comes right after Twice made their comeback with 'Signal'.
According to Hanteo chart, Twice previously held a record by selling 34,225 copies of 'TWICE Coaster: Lane 1" on its first day of release. Now that they've released 'Signal', the girls beat their own record by selling over 42,444 copies. Naturally, this made them set the record again for being the top girl group with the highest-selling album on its first day of release.
Despite its sales success, their newest single 'Signal' has been getting a flurry of negative reviews. On May 15, the JYP-produced song was released and instantly achieved an all-kill. The song topped all music charts in South Korea, which has always been the case for previous Twice title tracks. However, the song and music video were received poorly by the public.
Netizens collectively expressed their disappointment with the new song, blaming JYP for its lackluster melody and boring choreography. Even fans of Twice couldn't hide their discontent with the group's concept. Online critics took to various forum communities to share their reviews and opinions, saying, "I'm a fan but this song is disappointing. They should've just gotten a track from Black Eyed Pilseung", and "TWICE got #1 just because of their popularity. The quality of the song is poorest out of the poor," among many other criticisms.
Twice member Sana reportedly admitted on the show 'Happy Together' that she didn't like their new song. Viewers saw it as an attempt to be funny but netizens now pointed out that she was actually serious.
Despite the song's 2.5 rating on Melon, Twice continues to stay on the top of the music charts, and their physical album sales remain selling like hot pancakes. This goes to show that even with a poorly-produced song, Twice maintains to be South Korea's most popular girl group and their huge following will make sure it stays that way.
© 2023 Korea Portal, All rights reserved. Do not reproduce without permission.