Sunhwa, The Former Member Of The Girl Group 'Secret' Gets Bashed For Wearing White Dress During Wedding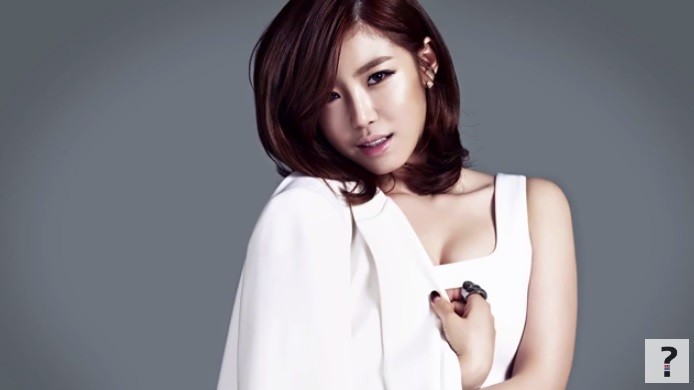 Wishing the best to the newlywed couple is a sweet kind of act, but for the actress-singer Sunhwa, things go unexpectedly. The posted and shared a photo of the Korean actress during a wedding with a congratulatory message on her social media account unfortunately turned into a topic of controversy.
The said event is the wedding of the actor Ahn Se Ha, which is held on May 14, 2017, in Seoul. The actor is known for his projects like the "Moonlight Drawn by Clouds," "She Was Pretty" and "Yong Pal." Aside from Sunhwa, there are other big celebrity names invited to the wedding event, including Hyun Bin, Yoo Ji Tae, Jo Seung Woo and Hweesung, Kahi.
On the controversial photo, Sunhwa was wearing a white dress during the wedding. This act is a big no to the South Korean, as according to their tradition, wearing white to a wedding is considered unmannerly as the color overlaps with the bride's dress. Because of this, the netizens pointed out how the actress wore an all-white dress to the event and criticized her for her rudeness.
Some netizens' comments to the photo posted by Sunhwa cited by the source said; "You're not supposed to wear white to a wedding", "Isn't it common sense to not wear white to a wedding?", "Hul, a white one-piece dress...", "Does she hate the bride or something lol", "That is so rude."
Sunhwa immediately deleted her controversial photo. The singer-actress still mum about this issue and her reasons for wearing such thing during Ahn Se Ha's wedding still unknown. For now, we can conclude that she may just probably forget this tradition as the country's big and rich appreciation in fashion, rather than thinking that she opposed the wedding ceremony.
Sunhwa is the former member of the girl group Secret. It was confirmed on September last year that the actress has not renewed her contract with TS Entertainment and will officially part ways in October of the same year. Sunhwa has now joined under Huayi Brothers as an actress.
© 2023 Korea Portal, All rights reserved. Do not reproduce without permission.