'Vikings' Season 5 Spoilers, News & Update: Production Completed, Ragnar Lothbrok Could Be Killed, Producer Teases With Twist And Turns
by
Kriti
/ May 16, 2017 11:35 AM EDT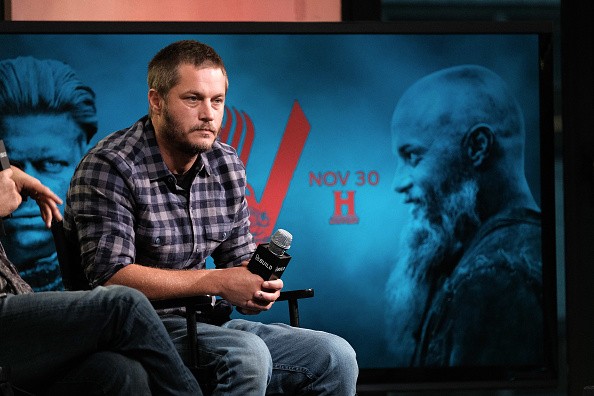 "Vikings" Season 4 recently concluded. However, there are reports of the filming of the fifth season to have already completed. "Vikings" Season 5 officially confirmed a few months before. What remains to be seen is what exactly pan out in terms of the story-line of the show in the future. A new online report that was published recently now suggests that "Viking"' executive producer Morgan O'Sullivan in a recent interview, teases the fans regarding the show.
As per reports, Morgan O'Sullivan was heard talking about the show and he added by saying that "Vikings" Season 5 will primarily focus on Ragnar Lothbrok's children. Ragnar Lothbrok, which is played by Travis Fimmel, is however, not expected to be a part of the "Vikings" Season 5. There were several reports in the past that indicated that the character might just be killed off in the fifth season. Celebeat reported that Ragnar could be killed in "Vikings" Season 5.
If rumors are to be believed, "Vikings" Season 5 will be packed with full twist and turns. The season fifth could see the demise of many prominent characters and a news might be crowned in place of Ragnar Lothbrok."Vikings" Season 5 will be the longest in season's history. Rumors surfaced that the show will be 20-episodes long.
As also noted by IFTN¸ "Vikings" Season 5 schedule has been in a mess since last year and due to the given popularity that the show managed to garner in a short period of time, History has pushed towards the continuation of the show despite the given troubles. "Vikings" Season 4 premiered earlier this year in February and the fifth season is scheduled to take place in November. The entertainment network channel History hasn't announced the release date of the show yet, therefore, it's best that the above-given information is taken with a pinch of salt.
© 2023 Korea Portal, All rights reserved. Do not reproduce without permission.