Tyrese Gibson's Latest Instagram Post Suggests He Is To Star In 'Green Lantern'
by
Kriti
/ May 16, 2017 11:34 AM EDT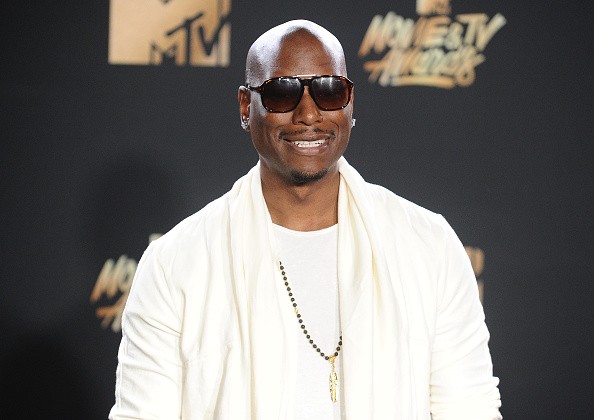 Tyrese Gibson has been making the headlines lately for campaigning for his role in "Green Lantern." The actor, who shot to fame after starring in the movie, "The Fast and Furious 7," has been making statements that have sent Green Lantern fans into a confusion of sorts. It is widely believed that the actor is apparently going to play the role of John Stewart in the upcoming super-hero movie.
According to a report published by Comicbook.com, Tyrese Gibson recently took to Instagram to reveal what could possibly make the on-going rumors true. He posted a picture of the character John Stewart that he is believed to have taken from an "Injustice 2" game and captioned it with, 'It's time.' While this doesn't necessarily mean that he has been cast as the lead for the super-hero movie, however; on the basis of how things work in Hollywood, the chances are high of this news being positive.
Whether the rumors are true or not, it is being widely reported that the Tyrese Gibson has been expressing in different ways his desire to play the role of "Green Lantern" for long. In a span of the last two years, the actor can be evidently seen to be campaigning for the super-hero role. In fact, he has been pretty vocal about it to his fans as well.
In an interview with Cinema Blend recently, Tyrese Gibson was quite straight forward when it came to this subject. He apparently said that he has had a couple of meetings with the Warner Bros entertainment network and is waiting on them to respond to him. Tyrese Gibson also added by saying that he has been wanting to play the role since a long time and he is aware of the fact that even his fans wish to see him in the super-hero suit.
© 2023 Korea Portal, All rights reserved. Do not reproduce without permission.