Gong Yoo's Best Friend Gong Hyo Jin Reveals The Former's Greatest Weakness
by
Rohit
/ May 15, 2017 01:45 PM EDT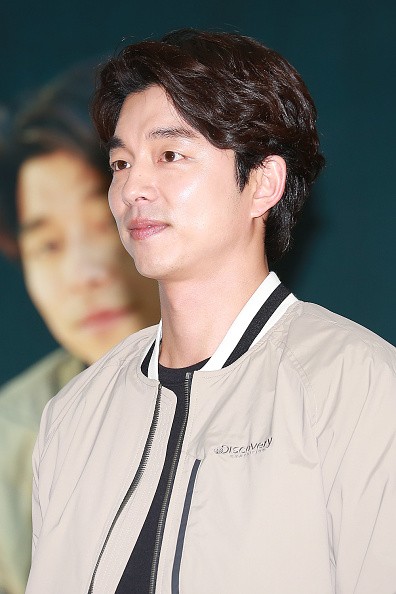 Gong Yoo along with his celebrity best friend and former co-star Gong Hyo recently attended an event in Hong Kong together wherein the two interacted with the fans. At the event, it seems, that the two actors even got a fun question and answer session wherein Gong Hyo Jin subtly revealed the former's biggest imperfections.
According to a report published by Soompi, the two actors share a growing bromance ever since they worked in the movie, 'Hello My Teacher,' together. Their friendship has only grown stronger by the date and they both know a lot about each other's personal lives. Therefore, the fans - much to their delight - weren't surprised to see the two of them travel together all the way to Hong Kong just to attend an event. Gong Hyo Jin was certainly advantageous as she revealed quite a few details that fans of Gong Yoo weren't even aware of.
As also reported by KPopstarz, Gong Hyo Jin, while revealing details regarding Gong Yoo, was heard as saying that the latter has a very timid heart regardless of the number of successes that he has achieved. Moreover, she added that Gong Yoo openly enjoys the entertainment business especially after his fit franchises like "Train to Busan" and "Goblin: The Great and Lonely God."
As Koreaboo notes, Gong Hyo Jin was even heard talking in length about Gong Yoo's apparent shyness. She said while Gong Yoo is very good-looking and mostly popular for being romantic by nature, he is only frugal at times and honest too. However, this is exactly what marks the actor's greatest strength too.
The characteristic was evident at the prestigious Baeksang Art Awards as well, wherein the actor broke down in tears during his speech and apologized to his mother for failing and disappointing her with his lack of time for her.
© 2023 Korea Portal, All rights reserved. Do not reproduce without permission.