Huge Impact Crater Found: Belongs To An Asteroid That Wiped 90% Ancient Species Before The Dinosaurs
by
Mudit
/ May 15, 2017 01:28 PM EDT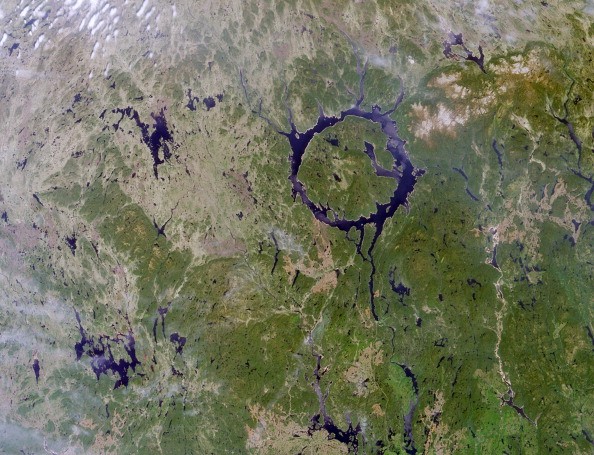 15th May 2017: Researchers from the New York University have discovered a basin in the Falkland Islands that shows signs of a large ancient impact crater. The crater suggests that this asteroid could be responsible for wiping out most of the ancient species of Planet Earth.
Located in the Falkland Plateau, the crater was discovered by viewing seismic reflection profiles along with data from magnetic surveys. The crater measures 250 km or 150 miles in its dimensions. If this holds to be true, this could be the largest Impact crater in the world.
Over the course of history, the earth has been hit by almost 200 asteroids/meteors over the years and it is no surprise that one of them managed to wipe out 90% of Earth's population back then. Leading Geologist, Professor Michael Rampino was quoted saying in a research note "If the Falklands basin is really an impact crater, and it has some of the most telling features, then it is one of the largest known."
The crater dates back to the late Palaeozoic Era which was around 250 million years ago. This theoretical event, for now, was the largest mass extinction event our planet had ever seen. These are also called as Permian Extinctions. The impact supposedly wiped out 90% of the Ancient species of the earth and the impact is believed to have occurred earlier than the extinction of the dinosaurs.
Hence, we can rule out the possibility that this Asteroid/Meteor, caused the extinction of the Dinosaurs. The research paper is titled "Geophysical evidence for a large impact structure on the Falkland (Malvinas) Plateau" and is readily available in the Science Journal, Terra Nova.
© 2019 Korea Portal, All rights reserved. Do not reproduce without permission.