Bonus Baby 'Music Bank' Bib Costume Sparks 'Lolita' Controversy
by
Rose
/ May 13, 2017 06:30 AM EDT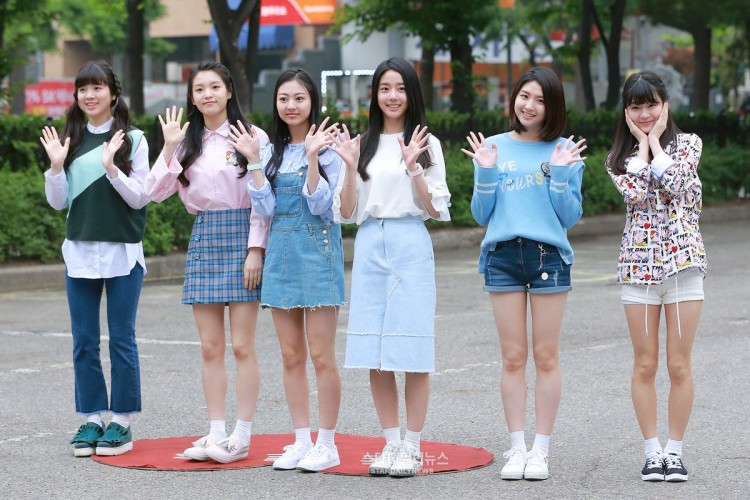 Rookie group Bonus Bay is currently under fire for a supposed "Lolita" costume on their last "Music Bank" performance. The idols sang "If I Become An Adult" with a white blouse, pink skirts, and baby bibs.
According to Soompi, "Music Bank" viewers negatively reacted to Bonus Baby's bibs. This is the main reason why they were caught up with the current issue.
While watching the music show, the netizens immediately brought their thoughts to the social media. They claimed that it's inappropriate for Bonus Baby to use bibs. Consequently, South Koreans are really sensitive about his "Lolita" matter. This isn't the only time that idols were caught on this issue.
The term "Lolita" apparently came after Russian-American novelist Vladimir Nabokov's book. This tackles about the sexual exploits of a middle-aged man to an underage girl. Relatively, the viewers think that this isn't an appropriate theme for the Bonus Baby's "If I Become An Adult" song.
Based on AllKpop's report, Bonus Baby's agency immediately sprung into action when the group received the criticism. It answered that the bibs were just thought to be fit with 'If I Become an Adult'' concept.
Although, Bonus Baby side was already given. The people still kept talking about it. They shared their ideas about the girl's school uniform-baby theme. Some of them noted that without the bib, it might have been better. More so, they should have changed the whole outfit for a better one.
Some of the report's noted comments went on saying, "If this is 'lolita' then they better take off those bibs right away", "They didn't wear that last week. They're going too far", "This is too much", "Why do girl groups wear school uniforms as stage outfits so much? The bib is too much and their group name is weird too."
© 2023 Korea Portal, All rights reserved. Do not reproduce without permission.