'Outlander' Season 3 News And Spoilers: Newest Episodes Will Not Go Far From Diana Gabaldon's Book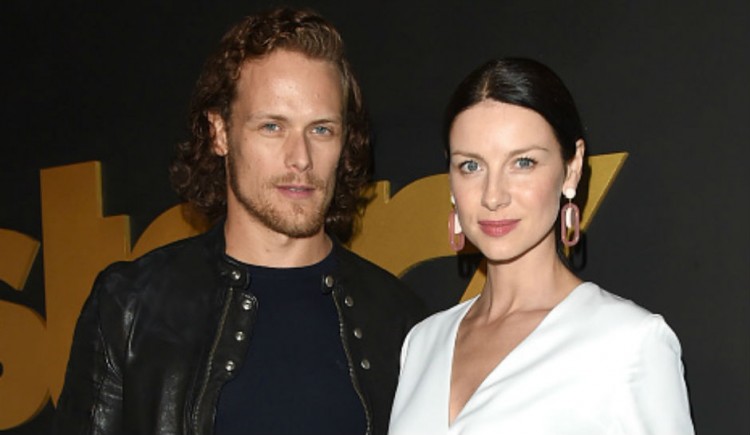 The highly anticipated Starz TV show, "Outlander" season 3 series based from the book written by Diana Gabaldon is set to return soon. Sam Heughan and Caitriona Balfe aim to make the audience cry in the new season.
As per Vanity Fair, viewers are ablaze for Sam Heughan and Caitriona Balfe's return, bombarding social media mediums with lots of questions, especially addressed to the novel's writer. Many "Outlander" Season 3 cannot waít and would like to get the answers up front. But as per all upcoming TV series' what actors, directors, producers and creators 'does is just to give you just the tip of the iceberg. They really have that special skill to put you on hold, keep you patiently waiting and watch out for it.
According to Den of Geek, Gabaldon said that this season will really be close to the book. And no matter how much she would like to squeeze every page into one run, unfortunately she is already setting expectations to fans that not all will make the cut. But the entire story will definitely not disappoint. One major change to look out for is the opening credits.
The show will now start with open with the Battle of Culloden wherein Jamie (Sam Heughan) faces Black Jack (Tobias Menzies).It will still follow the story of Claire (Caitriona Balfe) and Jamie centuries apart and still battling different consequences. Fan favorites Lord John Grey (David Berry) and Fergus (Cesar Domboy) are still in but only grown up with additional characters Joe Abernathy (Wil Johnson) and Mr. Willoughby (Gary Young).
An easter egg for this season of "Outlander" is they are currently training a Northern Inuit, which turns out to be Rollo a hybrid wolf that will play a big part to the adventures that lies ahead. Still set in beautiful Scotland where eye-popping landscape and scenery lies. What the show can be proud of is that the majestic castles they use are not made up sets nor visual effects, but instead are real castles that Scotland still preserves.
"Outlander" Season 3 is set to come back in September. Perhaps, the cast, fans or even new followers are thrilled for its return.
© 2023 Korea Portal, All rights reserved. Do not reproduce without permission.