South Korean TV Shows: A Must Watch Including 'Another Oh Hae Young' & 'Jealousy Incarnate'
by
Rohit
/ May 11, 2017 06:40 PM EDT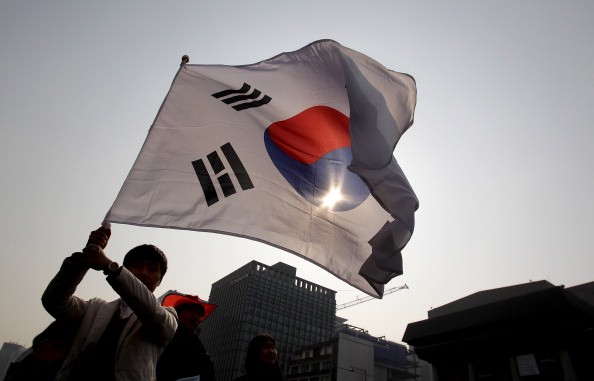 There are quite a few quality-TV shows that South Korean creative artists churn out on every year. While some of them manage to gain recognition, most of them are not given enough appreciation that they deserve.
All the way from romance, adventure, fantasy to horror and comedy; these South Korean TV shows are the perfect way one can spend their summers with. Whether its to binge-watch during one's holiday season or merely to get freshened up after a long day at work, these South Korean TV shows have the ability to keep the audience engaged for as long as required. Let's take a look at the top South Korean TV shows as listed by Drama Fever:
'Another Oh Hae Young' - this show includes stars such as Seo Hyun Jin and Eric Moon. These two are known to maintain a sizzling chemistry on-the-screen. Their steamy kisses are what keeps the show going and the fans surely love it. It's a sweet romantic TV-series that has already given many relationship-goals.
'The K2' - this show has stars such as Ji Chang Wook and Yoona and essentially revolves around the lives of this couple as they kindle their romance on-screen amidst the thrilling and action sequences that take place all throughout the show. The most attractive part about the show is that it is shot in the most exotic locations in Barcelona, Spain and the story-line is truly gripping.
'Jealousy Incarnate' - Fans have voted 'Jealousy Incarnate' to be among the top entertainments back in 2016. The show has stars like Gong Hyo Jin, Jo Jung Suk and Go Kyung Pyo. The show's storyline essentially revolves around a TV newsroom wherein the characters are seen indulging in office-romance in a very comical sense.
'Cheese Trap' - According to Reel Rundown, this live-action adaptation of a popular webtoon series is among the most popular when it comes to this genre. The show has stars like Kim Go Eun and Park Hae Jin and is known for its great sequences all throughout the show.
© 2021 Korea Portal, All rights reserved. Do not reproduce without permission.