'Fight My Way' Spoilers And News Update: Undeniable Chemistry Of Park Seo Joon And Kim Ji Won Revealed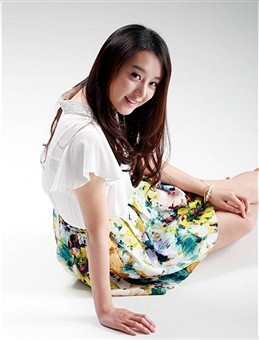 Before it would start its first episode a few weeks from now, KBS2 TV's 2 upcoming TV series "Fight My Way" gave a sneak peek of how Park Seo Joon and Kim Ji Won would work on the show. The teaser released online received great feedback so as the chemistry of the two characters are concerned. With this, sources even revealed that the show would feature that love-hate relationship between Seo Joon and Ji Won. Could this be one of the hit successful dramas of 2017?
According to Soompi, the teaser feature Go Dong Man (Park Seo Joon) going out of his bathroom to witness Choi Ae Ra (Kim Ji Won) waiting in his apartment. Sources told that the former would be shocked as the latter comes in uninvited. He then warned Ae Ra to stop using his codes just to come into his house unwelcomed. However, Choi Ae Ra remains stoic and decided to stare at him for a very long time.
News revealed that the love-hate relationship between the two characters of "Fight My Way" would be one of the great factors why the show could be a great success. And despite their arguments and misunderstanding, Go Dong Man would always find a way to save Choi Ae Ra from danger. From there, the former would ask the latter to treat him as her boyfriend, which eventually is the start of their story.
Moreover, creator of the said Korean drama admitted that the Park Seo Joon and Kim Ji Won have an undeniable chemistry. The two stars are reportedly bringing in some good vibes on the set keeping it lighter than ever.
Meanwhile, Starz Post revealed that the story of "Fight My Way" captured the attention of Kim Ji Won. As she stated in one of her interviews, "I was drawn to the drama from the very beginning because of the log line in the synopsis for the drama, which was, 'No matter what others say, we will walk the path that we have laid for ourselves. I decided to take on this project because it's a drama about living for oneself, not for that thing that others call success"
© 2023 Korea Portal, All rights reserved. Do not reproduce without permission.