'Wonder Woman' Movie Cast Gal Gadot Addresses Breast Criticism; What To Expect From Film's Plot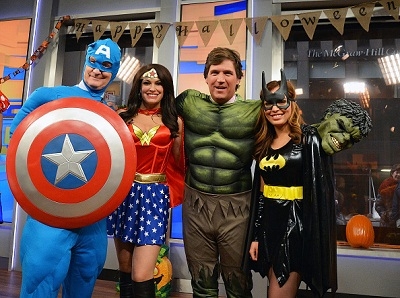 Leading "Wonder Woman" movie cast Gal Gadot sent the perfect comeback to fans complaining about her chest size. The "Fast & Furious" star is well aware that criticisms will eventually come her way.
After all, she will be playing as one of the most iconic heroines in the comicbook universe. Considering the fact that Wonder Woman has been around for generations, it's no surprise that the character has garnered thousands of fans worldwide.
With that said, the fans will naturally compare the lead "Wonder Woman" movie cast to the other previously realized versions of the popular Amazon heroine. Some fans criticized Gadot for not looking the part of playing as Wonder Woman since her chest size isn't as big as they expected.
According to Celebretainment, fans of the beloved DC character think that Gadot's chest is "too small" for the role. These criticisms eventually reached the "Wonder Woman" movie star herself as she addressed the issue surrounding her chest not being "Wonder Woman boobs."
Gadot explained that the fans are actually "lucky" for getting two small boobs instead of just one boob. The "Wonder Woman" actress is referring to the fact that Amazon-tribe women usually cut-off one of their breasts in order to have an edge in battle.
Nevertheless, Gadot is focusing more on playing her role in the movie rather than just looking the part. The 32-year-old actress talked about how hard it has been being part of the "Wonder Woman" movie cast.
"Wonder Woman is the epitome of strength so there couldn't be any shortcuts", Gadot added. Just like the 32-year-old's training in the movie, the "Wonder Woman" plot would be an intimidating and arduous affair. According to Gizmodo, the recently unveiled "Wonder Woman" trailers could give fans an idea of the direction the film will be taking.
The source mentioned that if the "Wonder Woman" movie plot closely resembles the DC Comics' continuity, then Gadot's character Diana could be the daughter of Zeus. This would also lead Wonder Woman to seek out and eventually slay her main adversary, Ares. Regardless, fans will witness the plot first hand since the "Wonder Woman" release date is nearing its June 2, 2017 premiere.
© 2021 Korea Portal, All rights reserved. Do not reproduce without permission.