iOS 10.3.2 Release Date, News & Update: Pangu Jailbreak Plans Revealed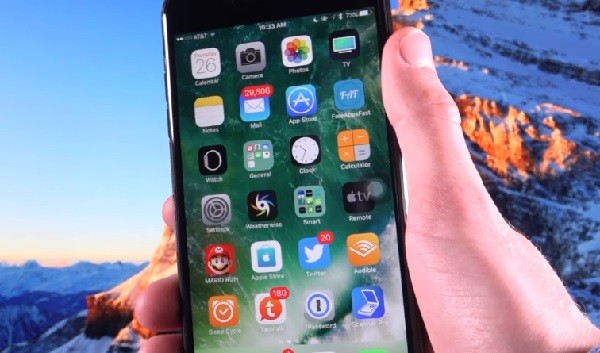 iOS 10.3.2 jailbreak is rumored to get some improvements from Pangu. Incidentally, a beta for iOS 10.3.2 has been released by Apple to address the software issues, as users await the next successful jailbreak from known hackers like TaiG, Luca Todesco, and Pangu.
Pangu Readies Next iOS 10.3.2 Jailbreak
A likely iOS 10.3.2 jailbreak is reportedly being developed by Pangu as shown in a previously released video showing a version of the next likely jailbreak. According to reports, the video implies that the iOS 10.3.2 jailbreak is ready and will soon be launched when the operating system is already downloadable, to make sure that Apple will not be able to plug the security holes that have been successfully manipulated by PanGu Team.
However, the iOS 10.3.2 jailbreak is still uncertain despite the rumors. Meantime, Apple has already released the fifth iOS 10.3.2 beta for testing on iPad, iPod touch and iPhone. Given the version number, the users are expected to see only under-the-hood bug fixes, as well as security improvements in the releases once, become available, 1RedDrop reported.
iOS 10.3.1 Will Be Released After iOS 10.3.2
As soon as iOS 10.3.2 becomes available, iOS 10.3.1 jailbreak will be ready, and according to the news posted on the Chinese site Weibo, the jailbreak will prevent Apple from plugging the security holes that the PanGu Team was able to manipulate. That said, users are expected to benefit from it even before Apple shuts off the possibilities of jailbreaking.
Meantime, the devices that are likely compatible with the PanGu Solutions include iPhone 7, iPhone 7 Plus, iPod Touch 6G, iPhone 6s Plus, iPhone 6, iPhone 6s, iPhone 5s, iPhone SE, iPad Pro, iPad Air and iPad Mini 3 among others, Valuewalk reported. Check out iOS 10.3.2 Jailbreak here:
© 2018 Korea Portal, All rights reserved. Do not reproduce without permission.