Robert Pattinson, FKA Twigs Wedding Confirmed Not Happening Anymore? 'Pendulum' Singer Denied Plans To Marry 'Twilight' Actor; Kristen Stewart Debunked Reunion Rumors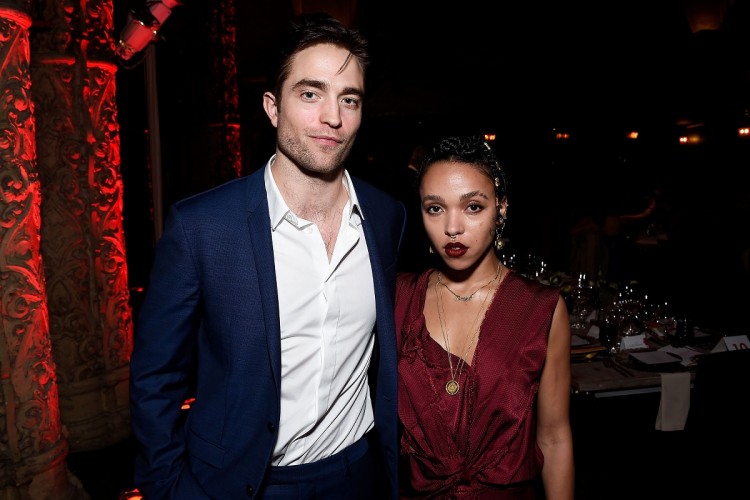 Robert Pattinson and FKA Twigs' upcoming wedding has been plagued with several nasty rumors due to the very fact that the couple has been keeping details about it. Now, new reports are claiming that the "Pendulum" singer has dumped all the wedding plans with the former beau of Kristen Stewart.
EUR Web previously interviewed FKA Twigs and asked about her rumored upcoming wedding with Robert Pattinson. While rumors claiming that the Kristen Stewart's former boyfriend is marrying the "Video Girl" songstress have become rife, the fiancée of the "Twilight" actor has not confirmed that they're tying the knot very soon.
"Who told you I was getting married? You might read somewhere I'm a monkey and it doesn't mean I am," FKA Twigs has revealed while referring to the very offensive racist comments she has been receiving. The fiancée of Robert Pattinson added that she is not ready to talk about his personal life, adding that she does not understand the enthrallment about it.
Because of this, fans cannot help but speculate that the much-anticipated Robert Pattinson and FKA Twigs wedding is not happening anytime soon. There were even claims saying that the former beau of Kristen Stewart and the "Papi Pacify" songstress have decided to cancel their wedding after their family and friends got pissed with them for keep their wedding plans in secret.
However, despite all these wedding cancellation rumors, both Robert Pattinson and FKA Twigs have been keeping a strong front. As a matter of fact, Poor Primadonna has previously reported that Kristen Stewart has given the "Twilight" actor a green light to marry his fiancée.
To recall, Kristen Stewart has already made it clear that she had move on from Robert Pattinson already, which makes it pointless to keep on linking her to FKA Twigs fiancée. The girlfriend of Stella Maxwell has even stated that it is impossible for her and the "Cosmopolis" actor to work together again in another "Twilight" movie.
Robert Pattinson and FKA Twigs have yet to confirm the details of their upcoming wedding. Stay tuned to Korea Portal for the latest news and updates about Robert Pattinson and FKA Twigs!
© 2020 Korea Portal, All rights reserved. Do not reproduce without permission.