Jo Jung Suk Reveals Which Co-Star He Enjoyed Kissing the Most
by
CSH
/ May 08, 2017 05:26 AM EDT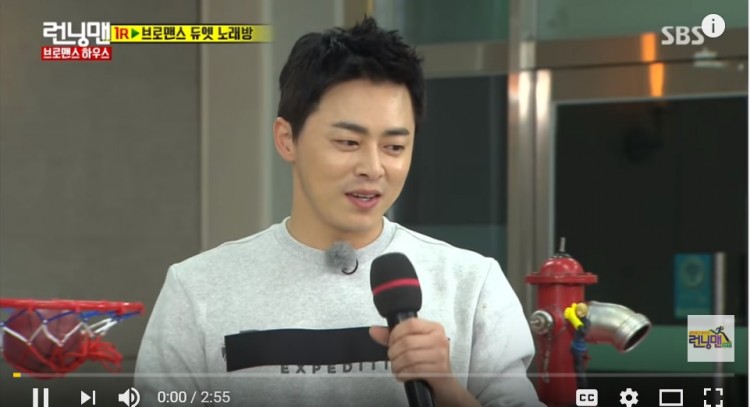 Actor Jo Jung Suk recently sat down for an interview with his fans at a meet and greet at the Blue Square Samsung Card Hall.While there, the actor opened up about his acting skills, future projects, and he also named the co-star he enjoyed kissing the most. Talking about the latter, Jo Jung Suk that he loved kissing Gong Hyo Jin's character Pyo Na Ri in "Don't Dare to Dream (Jealousy Incarnate)." Unfortunately, the actor no longer elaborated his answers on the subject matter.
An emotional Jo Jung Suk was also overwhelmed by the fact that he already has his own fan meet and greets. He recounted the time when he would only see other celebrities organize such an event. Now that he's finally doing it, the actor said that he believes he chose the right professional for him.
"I believe that to be an actor, you have to be confident. You have to say you're good at everything. There are times when my confidence fell, but I worked through those moments and became stronger. I do feel afraid when I'm not prepared. When I am prepared, I don't feel afraid at all," he explained.
Talking about the importance of ratings, Jo Jung Suk said that he cares about them a lot because they determine, not only the success of the show but of the cast members as well. Whenever his shows receive high ratings, Jo Jung Suk feels that he's doing his job right.
Jo Jung Suk has starred in a number of successful projects both for television and the big screen. In 2012, he starred in "The King 2 Hearts," and in 2013, he appeared in "You're the Best!" He was also part of the hit 2014 movie, "My Love, My Bride," and the 2015-released flick, "Oh My Ghostess." Jo Jung Sik has also been nominated several times and has received awards from Blue Dragon Film and Grand Bell, according to Soompi.
© 2019 Korea Portal, All rights reserved. Do not reproduce without permission.