'Stranger Things' Season 2 News Update: Wil Returns, Show To Launch This Halloween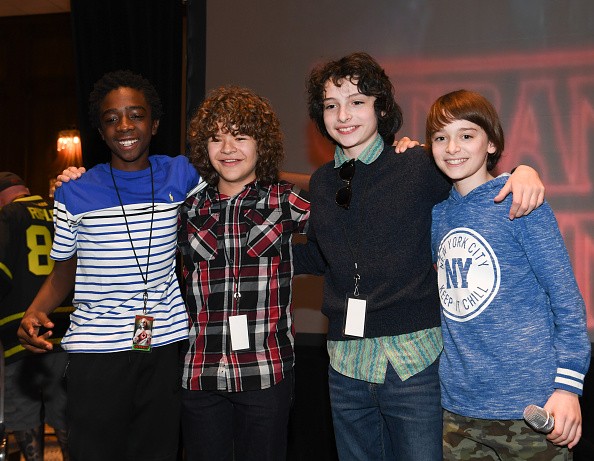 'Stranger Things' is all set to bring in a new twist, turns and revelations as its second installment will launch real soon. Sources told that the show captured its audience as it promotes outstanding storyline and brilliant cast members, including Winona Ryder and Millie Bobby Brown. With this, fans are asking: when would be the actual release of "Stranger Things" Season 2? What could viewers expect from the second season of the hit TV series?
According to Mirror, "Stranger Things" will be back in small screen this Halloween. The said release date was announced at the recently concluded Super Bowl. Not just that, additional cast members are also pumped up to bring in new thrill and adventures on the lives of the series' character. This includes Will Chase who would be playing the role of Neil Mayfield. As cited in TV Line, Mayfield would be the father of a family who recently decided to reside on Hawkins, Indiana from California.
Moreover, official synopsis of the show revealed that Wil would be returning to the show and would definitely act as if everything is normal. However, it was reiterated that darkness would be evident in the city, which would eventually lead to danger and life threats. Not just that, it was reported that the show would start with kids wearing Ghostbusters costumes for the Halloween.
Also, news revealed that Joyce would be romantically linked to her high school classmate, Bob. Ryder, who plays the role of Joyce, admitted that her romance could bring stability and joy to her kids. As she stated, "I think she's made this choice with Bob because she wants a good father figure in her sons' lives."
Meanwhile, Hopper would do everything that he can to protect the kids and Joyce from the harm that had happened last season. Sources told that the character would go on some series of compromises to keep things privately.
© 2023 Korea Portal, All rights reserved. Do not reproduce without permission.