'Girl Meets World' Season 4 News Update: What Could Have Happened On The Show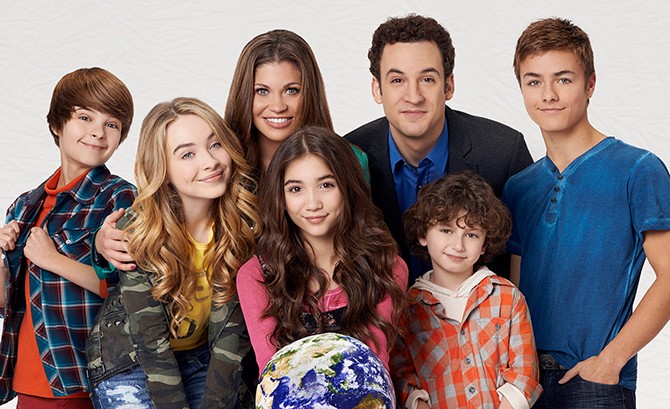 "Girl Meets World" creator Michael Jacobs is seemingly saddened with the fact that he wasn't able to find the perfect channel for the supposed season 4 of the series. Sources told that the hit TV show is finally confirming its goodbye and that its third season would be its final installment. However, Jacobs gave a little sneak peek of what could have happened if "Girl Meets World" Season 4 would come to a reality. What's in it for Riley, Maya, Cory and Topanga?
According to E! Online, Jacobs gave a heartfelt message for those who supported "Girl Meets World". He reiterated that the fans were one of the key factors why they kept pushing the fourth installment. Not just that, he also revealed that the supposed season could have shown the reason why Farkle, Lucas, and Zay were very into Riley and Maya. As he stated:
"Grateful to all who have written in support of the show. You are who we did it for. And now to keep a promise: Season 4 would've shown that what drew Farkle, Lucas, and Zay to Riley and Maya was the deep friendship and respect they had for each other,"
Jacobs then confirmed that the two's long lasting relationship is the quick tip to successfully meet the world. As he ends his statement, he wished all the viewers of "Girl Meets World" the best of the world, which are love, respect, and friendship.
Also, Jacobs revealed that "Girl Meets World" could have shown how forever works with Auggie and Avva. He then ends his follow-up tweet with the statement: "Class dismissed", which fans were truly sad about.
Girl Meets World, as per Deadline, received outstanding recognition throughout its life journey in the small screen. The show was able to build a solid fan base and meet the expectations of the viewers. It also received Emmy, WGA and PGA nominations.
© 2023 Korea Portal, All rights reserved. Do not reproduce without permission.