TWICE Tzuyu's Weight Gain Sparks Idols Diet Controversy
by
Rose
/ May 03, 2017 07:19 AM EDT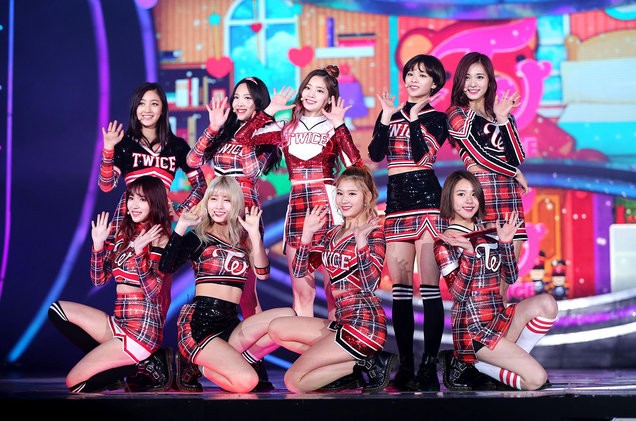 TWICE's member Tzuyu weight gain is the subject of talk on the web today. A before and after photo of the idol supposedly circulates on many social media platforms. In essence, the controversial issue created a diet debate on many forums.
According to Allkpop, many netizens began commenting on TWICE Tzuyu's weight gain since her photos were posted. Some others also started debating the subject of force diet for idols just to stay slim and sexy.
"Isn't this too much towards a female idol star?" "Isn't it considered abuse to force idol stars to diet in order to stay slim?" "Is it wrong to eat a little during their performances?" These are only some of the netizen's words about TWICE Tzuyu's recent issue. Another went on saying, "Why is it so wrong to gain a little bit of weight? It must have been hard so let them eat whatever they want during their breaks!"
In reality, female and male idols are really trying so hard just to keep their bodies slim. It's the fact that all of them can't escape. They need to calculate every piece of the food's calorie because eating it. This is really heartbreaking for some like TWICE Tzuyu especially due to the negative comments.
In addition, Tzuyu and the other TWICE members will soon return to the stage. Soompi's prior report shared the news regarding their individual photo teasers and confirmed "Signal" comeback.
TWICE's Nayeon, Sana, and Dahyun photos were the first to land on the web now. Their official "Signal" Individual teasers were launched on Twitter last May 3. While Tzuyu's and the others will be released on the more days.
Meanwhile, "Signal" will officially come out this May 15 as the official title track of TWICE. It's made especially by JY Park for Tzuyu and the others. Former Wonder Girls' member Yeeun also composed some songs for the group.
© 2023 Korea Portal, All rights reserved. Do not reproduce without permission.