Why Did 'Goblin' Star Gong Yoo Cry at His Recent Meet and Greet in Taiwan?
by
CSH
/ May 03, 2017 06:51 AM EDT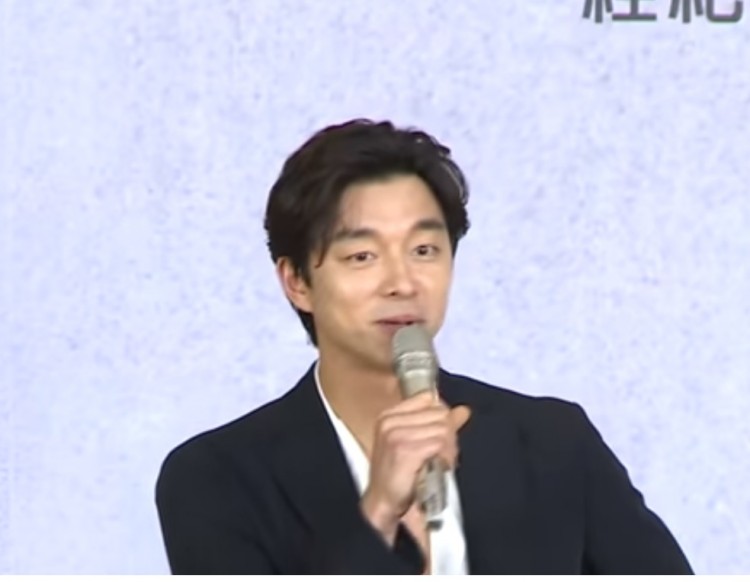 "Goblin" star Gong Yoo was recently moved to tears during his meet and greet with fans in Taiwan.
The actor, who played the role of Kim Shin in the hit TV series, was in Taiwan for a three-day event. On April 28, he held a media conference that was well-attended by various reporters from different media outlets. A day later, he had the chance to bond with his fans from across the world after they flew to Taiwan to just see him in person.
Towards the end of the meet and greet, Gong Yoo was surprised by his fans with a touching video that was played at the venue. While the video played on the big screen, banners showing off the actor's photos were also dropped from the sidelines. Gong Yoo looked around to see all of his snaps and was amazed at the thought that he is deeply loved, according to Soop Entertainment.
"The tears I'm shedding are a form of self-reflection. I've been working for so long without taking a break, and I think it's made me very weak hearted. I will take your sincerity as a source of strength, and I will do my best to become a stronger person," he told his fans while they cheered him on.
Meanwhile, Gong Yoo's meet and greet with his fans kicked off with the actor performing Yoo Jae Ha's hit song, "Myself Reflected In My Heart." During his performance, Gong Yoo wore a black fedora hat and suit, which resembled the outfits worn by his co-star, Lee Dong Wook, in "Goblin."
Gong Yoo also named the Korean artists that he loves best including Kwon Jin Ah, Sam Kim, and Jung Seung Hwan. All three musicians performed at Gong Yoo's event. The actor also performed with his fans when one of them played the guitar. He also gamely recorded his voice so that his fans can use it as their alarm, according to Soompi.
© 2023 Korea Portal, All rights reserved. Do not reproduce without permission.