Microsoft May Event News & Update: New Hardware Might Introduce, But Not In The Surface Series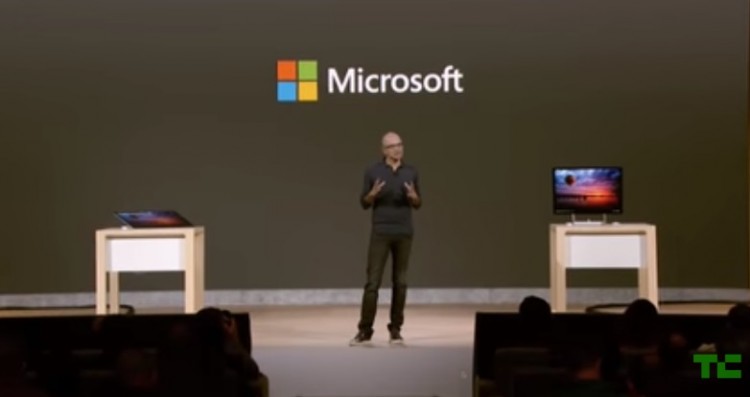 Microsoft is hosting an event this May 2 in the New York City. In this event, people previously expecting a new Surface device might introduce, however, the company said that no Surface will be released this event.
So, what are the things we might see in this Microsoft event? According to the news, we are not expecting to see a new Surface Book 2 or Surface Pro 5, instead the Microsoft is focusing on education. The company is ready to show how it will compete with Google's Chromebooks, says the Verge.
This month event, Microsoft is focusing in Education and a new Windows 10 design claim to announced. Also, this new design said to compete with the Google Chromebooks OS. Last week, a leak surfaced detailing the Microsoft's performance targets for hardware running this new variant of the system, and it's rumored to debut as either "Windows 10 Cloud" or "Windows 10 S."
Speaking of Chromebooks, it is confirmed that no Surface device will be introduced in the event, however, a new hardware might be. As reports suggested, we're expecting to see Microsoft's own answer to Chromebooks and even Google's Chromebook Pixel. The Microsoft might be planning to switch to a clamshell design for its Surface Book 2, but it would make more sense if we saw this type of design for a new Surface entirely.
Education not only stop in Windows 10, Microsoft has also a range of tools like the "3D Paint," "Minecraft," "Office," and "OneNote" that are very popular with students. Surely, it will be interesting to see if the company has managed to combine these efforts into a focus on education.
Regarding to the most anticipated Microsoft devices, such as Surface Phone, Surface Pro 5 and Surface Book 2, it seems we still need to wait a little longer before these devices arrives. For now, let's just hope good alternative news from the company in this upcoming event.
© 2018 Korea Portal, All rights reserved. Do not reproduce without permission.