Nina Dobrev, Paul Wesley Dating: Ian Somerhalder's Pal Asked Phoebe Tonkin's Permission To Date 'TVD' Actress? 'The Originals' Season 4 Appearance Confirmed?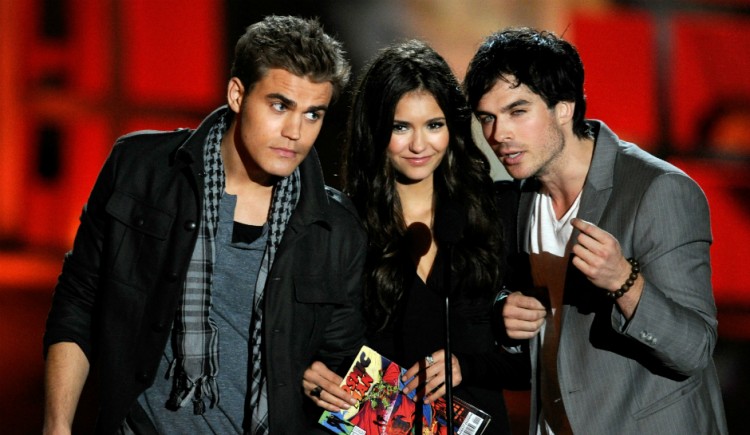 Nina Dobrev and Paul Wesley dating rumors have been making it to the headlines for weeks already after they were rumored to appear in "The Originals" Season 4 together. Now, new reports are claiming that the close pal of Ian Somerhalder has finally asked the permission of former girlfriend Phoebe Tonkin to date "The Vampire Diaries" lead actress.
Us Magazine has shared that Paul Wesley and ex-ladylove Phoebe Tonkin have decided to meet each other again since their rumored split in March 2017. According to the news outlet, the rumored boyfriend of Nina Dobrev and his former girlfriend were spotted hanging out again at Madeo in West Hollywood last month.
An unnamed insider has told Us Weekly that Paul Wesley and Phoebe Tonkin have still been seeing each other despite the very fact that they have already decided to split. According to the source, the co-star of Nina Dobrev and Ian Somerhalder in "The Vampire Diaries" Season 8 is still hooking up with the "Billionaire Ransom" actress.
However, other rumors have claimed that Paul Wesley had met Phoebe Tonkin to officially inform her that he is dating Nina Dobrev. According to speculations, the co-stars of Ian Somerhalder have started forming deeper relationship with each other when they started working together again for the few final episodes of "The Vampire Diaries" Season 8.
Meanwhile, Poor Primadonna has previously reported that Nina Dobrev and Paul Wesley are set to appear in the upcoming "The Originals" Season 4. Rumors have it that the characters of Ian Somerhalder's pals will have to make an appearance in the fourth installment of "The Vampire Diaries" spinoff as it will be tackling the present time.
There are also reports saying that Nina Dobrev and Paul Wesley will be starring in a brand-new spinoff of "The Vampire Diaries." However, it should be noted that neither of Ian Somerhalder's close pals have confirmed anything as of yet.
Both Nina Dobrev and Paul Wesley have yet to comment on these dating rumors. Stay tuned to Korea Portal for the latest news and updates about the supposed Nina Dobrev and Paul Wesley relationship.
© 2020 Korea Portal, All rights reserved. Do not reproduce without permission.