Watch: The Chinese Replace A Huge Highway Overpass In Just 48 Hours
by
Mudit
/ May 01, 2017 06:54 PM EDT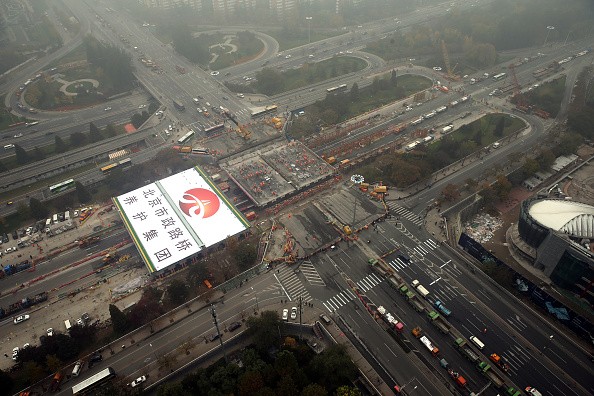 Watch the video--- here.
A time-lapse video of the Chinese replacing a 1300-ton highway overpass, within 48 hours is circulating around the internet. The video which is no short of a technological marvel was uploaded in 2015. The video shows the Beijing Sanyuan Bridge complete its refurbishment in a mere 43 hours of elapsed time.
With over 1.2 million views on YouTube, it is no surprise that people around the world find the video to be no short of a miracle. The refurbishment of the highway overpass started at 11 pm, 13th November 2015. The whole construction and installation process was completed within the first 43 hours.
According to a statement by Zhou Zhengyu, director of Beijing transport commission, the speed of the refurbishment process of the Sanyuan bridge was completed in record time in the history of China as well.
Over 1300 tons of pre-constructed surface was successfully transported to the building site. This refurbishment process has proved to be a technical example in the replacement of large tonnage bridges.
Sanyuan Bridge is a major overpass in the North-eastern stretch of Beijing. The Overpass is connected to the 3rd Ring Road of Beijing. The overpass links the Airport Expressway, Jingshun Road and the 3rd link road simultaneously and hence becomes and important piece of the transport system.
People all over the internet were blown away by the speed and efficiency of the Chinese transport department. The video clearly shows the whole bridge being refurbished in a span of mere 43 hours.
Did you like the video?? Then be sure to check this one out------video
This video shows an entire skyscraper getting built in just under 48 hours.
© 2019 Korea Portal, All rights reserved. Do not reproduce without permission.