YG Entertainment Teases Fans With iKON's Comeback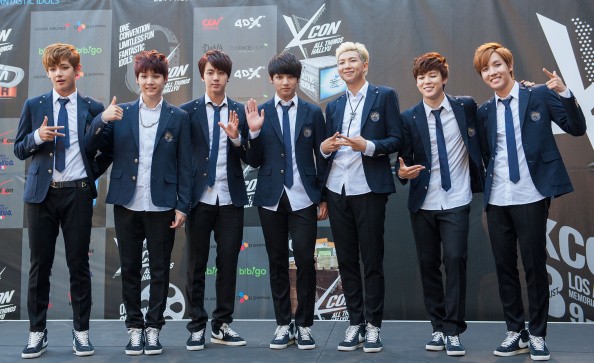 There is no doubt that one of the hottest Korean boy groups today is the iKON. Just recently, YG Entertainment gave everyone a sneak peek of what could happen for the 'buys' in the near future. It was remembered that the group was supposed to have their comeback last April. However, due to unforeseen circumstances, iKON decided to delay their album release a bit. And as of today, the news told that the boy group is all pumped up to give fans a new taste of music and artistry.
According to All Kpop, YG Entertainment released a picture that is greatly connected with iKON. The said picture includes a statement "Coming Soon" and the band name iKON everywhere. The said picture intensified fans excitement, which leads to pleading for other major updates with regards to the group.
It was remembered that Yang Hyun Suk, CEO of YG Entertainment, gave a preview of what iKON would offer to their audience real soon. The said clip was posted on the CEO's Instagram account, which ultimately gave a hint that the group would be going Hip Hop for their music video.
Not just that, Hello Kpop confirmed that the group would be having two new songs for their most sought-after comeback. The said music would probably be released on the market this May 2017. Sources told that the song made and arranged this year could be one of the best songs that would be released by the band. Not just that, Yang also believed that the group would stand out this year so as to make their fan's waiting time really worth it.
Other than that, it is expected that iKON would be more focused on promoting their music in their as the group almost focused in their Japanese audience last year. Sources even told that the band is so famous in Japan that they would have their first dome concert this May. With this, fans are in highest hopes that iKON would be more visible this year.
© 2023 Korea Portal, All rights reserved. Do not reproduce without permission.