Did 'Goblin' Star Gong Yoo Just Hint at His Next Project? Actor Teases His Dream Role [VIDEO]
by
CSH
/ May 01, 2017 01:51 AM EDT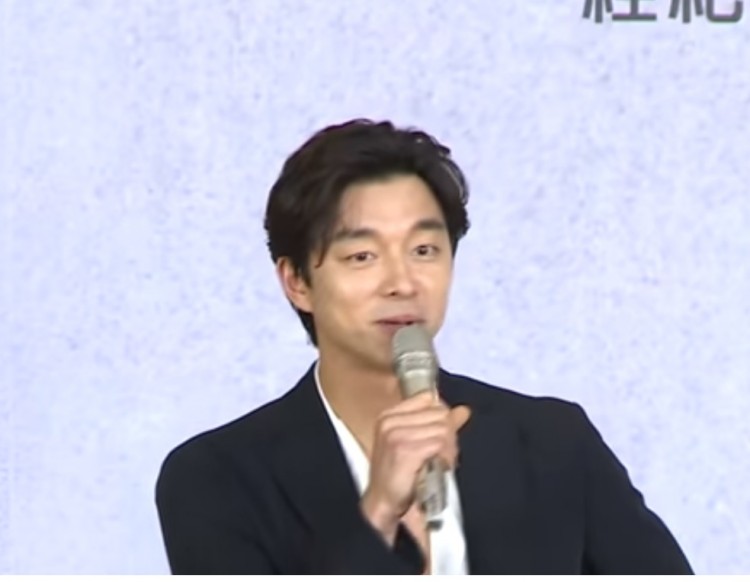 Gong Yoo may have just portrayed his most well-loved role on television in the hit series "Goblin," but the actor is already open to portraying other characters.
During his recent fan meet event in Taiwan, the actor was asked what his dream role is for his next project. Gong Yoo said that he wants to give life to the character of a crazy man. However, the actor didn't say if such a project is already in the works for him.
"I want to challenge myself to play a villain. I've always played relatively upright roles, so now I want to try out the role of a lazy and ungainly person. A crazy person sounds good too," he said.
Gong Yoo, who also starred in the hit movie "Goblin," was asked what his most memorable role was. He said that playing the role of Kim Shin was something that he would never forget. After all, portraying the character resulted in Gong Yoo being dubbed as the "national husband," according to Soompi.
Despite its positive connotation, Gong Yoo said that he feels extremely pressured by the title. The actor understands that a lot of fans are drawn to Kim Shin, and he is loved by many, but the word "national" is just too big for him.
Meanwhile, since starring in "Goblin," Gong Yoo has not reunited with any of his co-stars because of their busy schedules. But there is one cast member that Gong Yoo misses the most. While in front of hundreds of fans, the actor gushed over his "Goblin" co-star, Lee Dong Wook, and said that the latter is such a good person.
Gong Yoo and Lee Dong Wook enlisted in the army at the same time so they also had the chance to get to know each other before starring in "Goblin."
© 2023 Korea Portal, All rights reserved. Do not reproduce without permission.