Apple Appreciates Kids Spending Time At The Apple Store; Now Converting As Free Education Centres
by
Alpha
/ Apr 30, 2017 12:09 PM EDT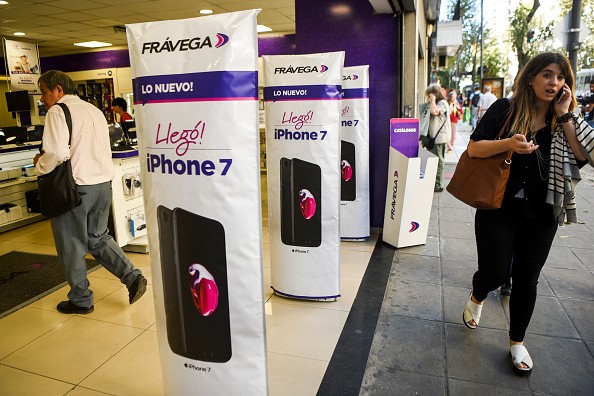 After finishing school and ready to hang out with friends, there's so much of time for students to visit coffee shops, diners, bookstores, movie theaters, comic book stores. But Angela Ahrendts, Apple's head of retail, wants kids to be at an Apple store.
Apple is in the process of revamping the appearance and presentation of its retail outlets across the globe, and to highlight some of the recent changes include rebranding the "Genius Bar" to the "Genius Grove". In an interview with CBS, Angela Ahrendts stated:
"A lot of the big online guys have said they're opening stores. Amazon's investing in stores. Google's investing in stores. ... Starbucks figured it out, you know? Being a gathering place for - right? 'Meet me at Starbucks,"'
"And you know, I've told the teams, 'I'll know we've done a really, really great job if the next generation, if Gen Z says, "Meet me at Apple. Did you see what's going on at Apple today?"'"
Generally people visit 500 Apple stores roughly for reasons other than buying a new iPhone or Mac. The stores function as pseudo-internet cafes for tourists and others without dedicated internet connections to check email or read the news on beautiful, aluminium-clad computers. But it's definitely different paradigm to hang out at an Apple store.
Apple's new designs appear to have wooden boxes to sit on, with no coffee and no access to a bathroom, something that's generally required for places if people need to have prolonged sessions. Starbucks is successful as it sells coffee and has comfy couches which are quite an ideal set up for a hang out. Qz reported.
While the Apple store never offered any introductory courses for those who are new to Apple gadgets, the tech-giant has announced a new global plan to turn all 500 Apple stores as education centres. The new program, called "Today at Apple," is a free program offering a variety of skill levels, and teaches from the basics of a button to the social media brand management with the creation of art work. An example is photography, using the iPhone that's now world's most popular camera. Thechronicle reported.
© 2020 Korea Portal, All rights reserved. Do not reproduce without permission.