'Train to Busan 2': Gong Yoo Return As Zombie Plus Release Date, Cast Update & Plot Revealed
by
Rohit
/ Apr 30, 2017 11:56 AM EDT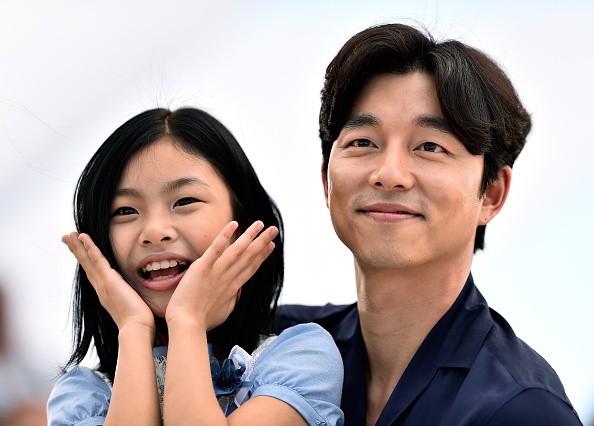 When "Train to Busan" initially released, not many expected it to be as big a hit it turned out to be. However, the movie has managed to bring the prevailing assumption and is reportedly coming back in the form a sequel. As far as the cast of the movie is concerned, there were many reports that claimed that the "Goblin" actor Gong Yoo was to be replaced in the upcoming movie. However, a new rumor claims that he will indeed return.
According to a report published by The Latin Post, it is almost confirmed that Gong Yoo may return as the lead in the much-anticipated zombie movie, "Train to Busan 2."
In the past few weeks, there were many reports claiming that he might either be replaced or his character might be scrapped off altogether in "Train to Busan 2." An online report published by Indie Wire suggested that it is highly likely that Gong Yoo may just be replaced. However, soon afterward, it was confirmed that he will reprise his role in the upcoming sequel of "Train to Busan."
As reported by Soompi, Gong Yoo even confirmed with the media that he will be reprising his role as Seok Woo in the "Train to Busan 2." In the last movie, that character appeared to have turned into a zombie. Therefore, it is safe to assume that he will return as a zombie too, in the upcoming sequel.
He also reportedly added that the "Train to Busan 2" storyline will most probably be revolving around Gong Yoo's Seok Woo character. The movie will further explore the possibility of bringing the dead back to life, i.e. discovering a cure for the growing zombie dominance.
For the time being, fans of 'Train to Busan' can enjoy the short animated movie created by the director of the former called 'Seoul Station.' The release date of the movie is not confirmed but rumors suggest the production of the film will start by the end of 2017 and "Train to Busan 2" might release by the end of 2018.
© 2023 Korea Portal, All rights reserved. Do not reproduce without permission.