Apple Gains A Major Dollop Of Profits In Stockprice, Earnings Report And Tax Climate In Trump's First 100 Days Of Presidency
by
Alpha
/ Apr 30, 2017 12:06 PM EDT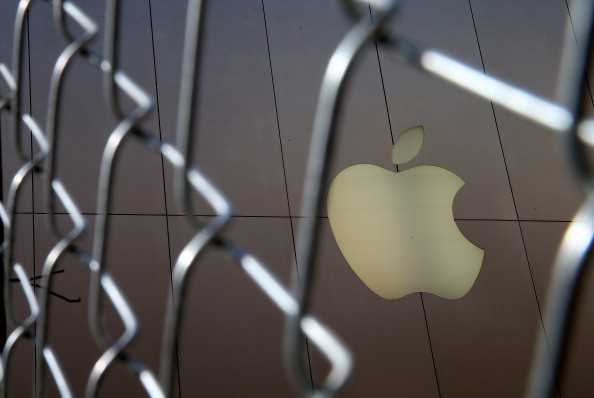 Hitherto Apple stock is the biggest winner of Trump's presidency. Apple shares have accumulated more than 20% since Trump entered the White House, making the tech company the best-performing stock in the Dow Jones industrial average during Trump's first 100 days.
Apple gained in a quarterly earnings report, a tax climate that probably is a great profit for Apple shareholders and the growing reputation of stock is a haven for dividend-conscious retirement customers.
Apple has risen 29% and the Apple stock was in uptrend about four times as much as the market in an overview, even as the Trump Bump created one of the best 100-day rallies for any president since World War II. Fortune reported.
Although Apple shares plummeted after the announcement immigration ban from several Muslim countries in late January by President Trump, the tech-giant reversed those losses the following day when it acknowledged in its earnings report that its new iPhone 7 was a hit and that it sold more iPhone over the holiday season than Wall Street had expected.
The iPhone just celebrated its 10th birthday. But for Apple investors, the only number that matters is Apple stock price: $134.54. This is the all-time high for Apple's stock - it was recorded nearly 21 months ago back on April 28, 2015. Investors took over other tech stock, importantly the FANG four. Facebook (FB), Amazon (AMZN), Netflix (NFLX) and Google owner Alphabet (GOOGL) all hit new records than Apple.
Tech investors were initially apprehensive about Donald Trump's win due to the fact that there were some antagonistic tweets about Silicon Valley leaders. But there are several reasons to trust that Apple might finally be on track. The stock has had a nice run lately, gaining about 8 percent since the presidential election.
There are also growing hopes that the Trump administration will lower some corporate taxes that could inspire Apple and other tech giants achieve some cash overseas like Microsoft and Google that can be brought back to the U.S. CNN Money reported.
© 2020 Korea Portal, All rights reserved. Do not reproduce without permission.