NVIDIA GeForce GT 1030 Release Date & Update: New NVIDIA GPU To Compete With AMD Radeon RX 550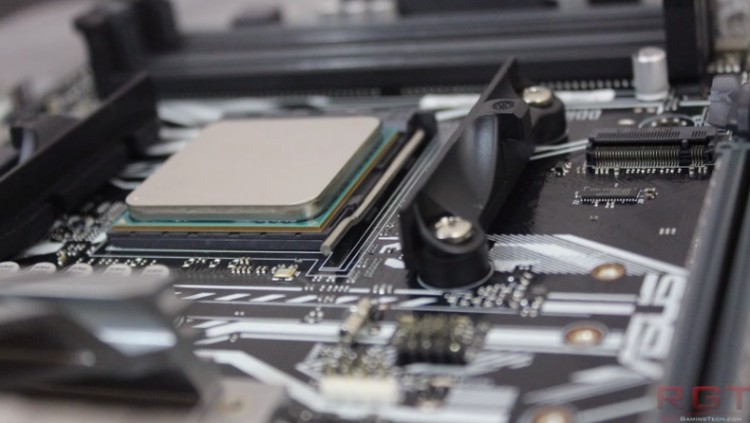 A new graphic card from the NVIDIA was recently reportedly sighted. This card is called GeForce GT 1030 which claims to be better than the GeForce GTX 750 Ti when it comes to performance.
The NVIDIA GeForce GTX 1030 will be based on the company's unannounced GP108 graphics chip, which in turn is based on Nvidia's latest Pascal architecture used in its GeForce GT 10 Series family of graphics cards. Also, based on the leak photo, it reveals that the chip is actually a GP108-300-A1 model number.
With the speculations claiming a memory of 2GB up to 4GB, speed up to 7GBps and bandwidth of 56GBps, this new NVIDIA GeForce GT 1030 is indeed not an average GPU. In fact, based on the previous benchmarks of Ashes of the Singularity, the GPU scored 1,100 points using the standard preset.
Although these numbers are just speculations, we cannot ignore the close comparison of NVIDIA GeForce GT 1030 to the AMD's Radeon RX 550 card, which has the same number of cores, texture mapping units, render output units, and VRAM amounts. Only the memory bus shows a big difference between the two GPUs, with AMD's solution using a 128-bit memory bus and Nvidia's using a 64-bit version.
With a reduced to the memory bus, the NVIDIA is going after on its competitor on the power and price fronts. The NVIDIA GeForce GT 1030 will supposedly consume up to 30 watts of power and range between $60 and $70. On the other hand, the AMD's Radeon RX 550 consumes up to 50 watts of power and has a base price of $80.
We really have not seen a new GT model since the release of the NVIDIA's GT 740 in May 2014. Typically, the company reserves the "GT" name for its entry-level graphics cards, which under $100, whereas the GTX name covers its mid-range and high-end lineup that cost more than $100. Lastly, as the source stated, the unannounced NVIDIA GeForce GT 1030 will likely target the esports arena and not the high-end QHD PC gaming crowd.
© 2023 Korea Portal, All rights reserved. Do not reproduce without permission.