Microsoft Surface Phone Might Release On May 2, Here Are The Specs, Features & Price
by
Rohit
/ Apr 28, 2017 08:48 PM EDT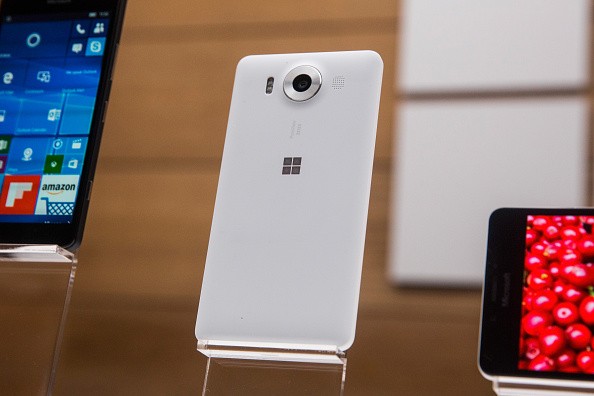 Wait for Microsoft Surface Phone might over soon. According to reports, the company might unveil the flagship smartphone on May 2 at their expected hardware/software launch event. According to a report published by CNBC, Microsoft has already sent out press and media invite for an event that is scheduled to take place on May 2 in New York. Experts believe that it is highly unlikely that the technology giant might introduce their much-anticipated Surface Pro 5 tablet; however, the chances are high that they might just introduce their Surface Phone. Their press invite read, "Learn What's Next" with the hashtag, "MicrosoftEDU."
Other products that the company is expected to launch is its Google Chrome OS-rival, Windows 10 Cloud. Apart from that, the company might also unveil a new line-up of Chromebook-competitors. While the release of Microsoft Surface Phone highly expected.
As noted by Trusted Reviews, Microsoft Surface Phone is long awaited. Specifications regarding the smartphone have been surfacing online ever since suggestion of a new device made by the company started.
The report goes on to suggest that the Microsoft Surface Phone might cost anywhere between $699 to $1,100 and the device is expected to come in three different variants too. These three variants will be as follows: Enthusiast Edition, Business Edition, and Consumer Edition. While the first two might fall in the high-end category, competing with rivals like BlackBerry, Apple, and Samsung - the third one is expected to fall in the affordable category. Further reports suggest that Microsoft Surface Phone may flaunt a new, all-metal aesthetic design - pushing the device in the premium category.
On the specifications front, the Microsoft Surface Phone is expected to be powered by Snapdragon 835 CPU, and may most probably sport a 5.7-inch display. If the device does indeed carry Qualcomm's latest Snapdragon 835 CPU, then it will fall directly in competition with other smartphones that carry the same chipset such as Samsung's Galaxy S8, Google's speculated Pixel 2 device and OnePlus 5.
© 2019 Korea Portal, All rights reserved. Do not reproduce without permission.