Apple Watch 3 Series Most Likely To Arrive With New (Micro-LED) Technology
by
Alpha
/ Apr 27, 2017 05:44 AM EDT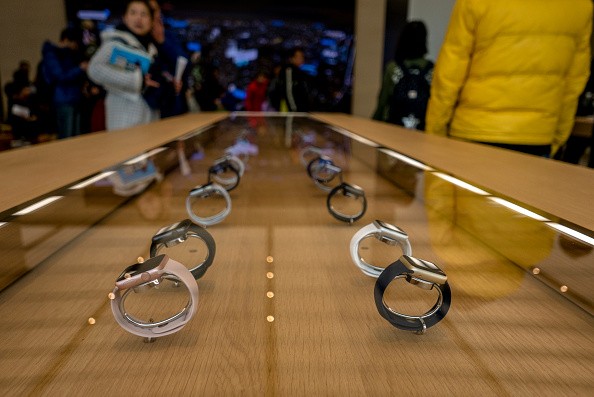 Apple Watch series 3 is anticipated later this year or early in 2018, and it's expected that Apple is likely to embed the device with new display technology. A new report from Business Korea says that Apple is working to produce its own micro-LED tech - as reportedly working on with LuxVue, a firm acquired by Apple in 2014.
The technology is expected to replace OLED displays in the Apple Watch and may allow in-display fingerprint scanning when combined with infrared diodes, according to a recent patent filing. In accordance to the reports, Apple could also be transferring the technology on iPhones as the report suggests that the company is having issues developing an in-display Touch ID component for the iPhone 8, trustedreviews stated.
Samsung Display and LG Display, currently supply panels for Apple's phones. LG Display is also supplying screens for the Apple Watch and a significant affect may occur if the reports extend to be true.
The report in discussion states that micro-LED panels are thinner and lighter than OLED technology, although at the time of discussion, Apple is not at a phase to develop huge volume of panels to use in iPhones.
But it appears that the Cupertino giant's next action could cause fear to the South Korean companies Samsung and LG. Apple CEO, Tim Cook is purported to be considering a new technology for the Apple Watch 3 and its iPhones that will certainly be transformative for the two manufacturers.
Micro-LED also known as microscale LEDs or µ-ILEDs, earned attention in the summer 2015, at this point, the technology remains curious and other than those that have worked on its development, very few know much about how it works. But, Ken Werner of Display Daily earlier called it in an industry trade show as "the only potentially disruptive technology." IBtimes reported.
© 2021 Korea Portal, All rights reserved. Do not reproduce without permission.