Apple Launches Ultramodern Store 'Apple Dubai Mall' In Middle East With 186-foot Curved Storefront
by
Alpha
/ Apr 27, 2017 05:43 AM EDT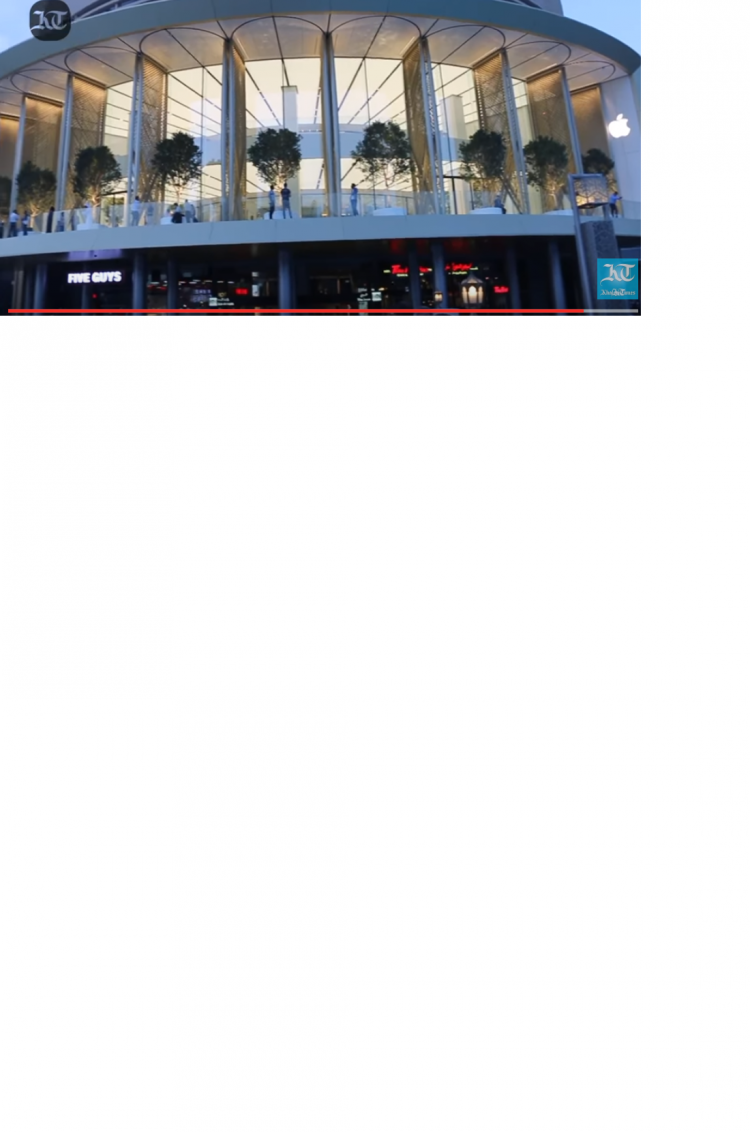 Apple premiered its ultramodern store in the Middle East, Apple Dubai Mall, with a 186-foot curved storefront and balcony overlooking Burj Khalifa and the Dubai Fountain. Contemplated as a space for the society "space for a community to gather, learn and be entertained", Apple Dubai Mall will also serve as a locale to watch the remarkable evening fountain shows and will anchor Apple's new global in-store experience. "Today at Apple" was also announced.
"We view our stores as a modern-day town square, where visitors come to shop, be inspired, learn or connect with others in their community," Angela Ahrendts, Apple's senior vice president, Retail says.
"And what better place to come together than overlooking Dubai's epicenter, where the Dubai Fountain, Burj Khalifa and Dubai Mall meet. We are so honoured to have a home at one of the world's most incredible and dynamic intersections."
Every Apple Store comes as an expedition to educate and inspire. "Today at Apple" will be launched at Apple Dubai Mall and in all 495 Apple stores in May with new sessions across photo ad video, music, coding, art, design and much more, under the aegis of highly-trained team members, Apple Newsroom reported.
Events on opening day include Live Art with local acts and Artist Duos with musician Hamdan Al Abri and artist Sultan Al Ramahi. From the perspective of design, the Dubai Mall store's model stands at 37.5-ft-high with "Solar Wings" covering the windows which acknowledge the environmental conditions and responds by the opening, and closing depending on the heat of the day, Esquireme reported.
Apple's preliminary two stores in the United Arab Emirates have invited more than 4 million visitors since the opening in Dubai and Abhu Dhabi 18 months ago. Apple will expand its horizon at the Dubai Mall, Emaar's flagship mega-project and the world's most popularly visited retail and lifestyle attraction, inviting more than 80 million visitors for the past three progressive years. Apple's location will be open until 12 at night to all the shoppers.
© 2021 Korea Portal, All rights reserved. Do not reproduce without permission.