Apple CEO Warns Uber CEO That Uber App Will Be Off The Apple App Store For Violation Of Guideline
by
Alpha
/ Apr 26, 2017 05:50 AM EDT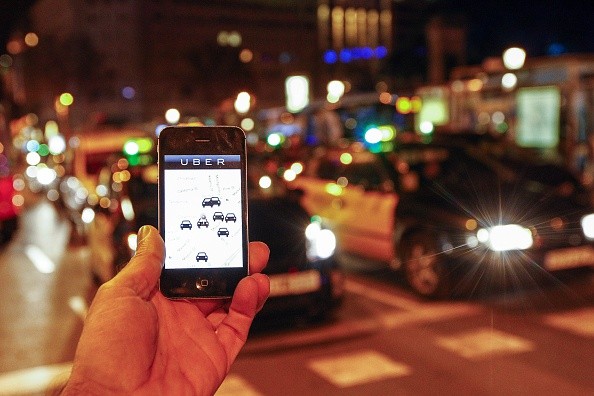 When Uber disregarded Apple's App Store guidelines, it prompted Apple CEO, Tim Cook to kick off the ridesharing app from the App store. The fascinating profile of Uber CEO Travis Kalanick, who instructed staff back in 2014 to develop a strategy for the company to identify some specific phones even after users deleted the Uber app from devices.
When Apple found the Uber details of 2015 , Tim Cook - who has been known as a defender of user privacy - took the issue seriously. Uber CEO for several months directed employees to camouflage the ridehailing app from Apple's engineers, being of the opinion that Apple would not find out that Uber had been confidentially tracking iPhones even after deleting the Uber app from the devices, causing violation of Apple's guidelines.
But Apple came to know about the fraud and when Mr.Kalnick arrived at the mid-afternoon meeting, Apple CEO was prepared. "So, I've heard you've been breaking some of our rules," Mr.Cook said in a state of calm and Southern tone. Further asked Uber CEO to halt the tricks and then Apple CEO warned that Uber's app would be kicked out of Apple's App Store.
According to the report, Kalanick's meeting with Cook left him "shaken." Uber's app was never removed from the App Store but this wouldn't be the last time when Uber's tracking activities made headlines, BGR reported.
But, Uber immediately responded to the New York Times story regarding user tracking and stated that there's absolutely no tracking of individual users or location, once the app is deleted, Macrumors reported.
In spite of knowing that approach was a clear violation of Apple's app privacy guidelines, Uber went ahead with its tactics, and even went to geofence Apple's Cupertino campus so that Apple engineer using the app wouldn't see its fingerprinting behaviour.
In order to digitally identify people reviewing Uber's software in specific location, Uber CEO told engineers to "geofence" Apple's headquarters in Cupertino, California.
© 2021 Korea Portal, All rights reserved. Do not reproduce without permission.