Big Bang's G-Dragon & Taeyang 'Good Boy' MV Makes History With 1 Million YouTube Hits
by
Rose
/ Apr 25, 2017 11:49 AM EDT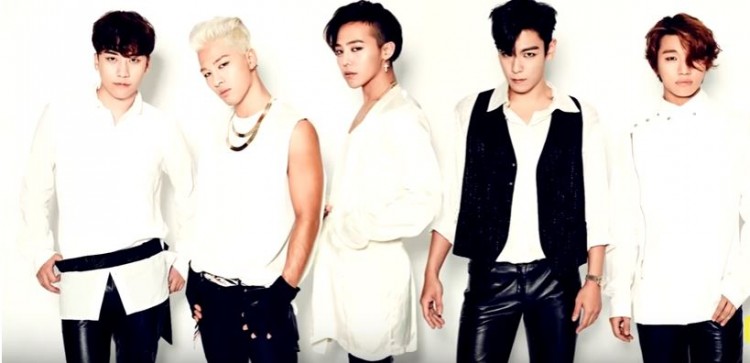 BIG BANG G-Dragon and Taeyang's subunit was tested already in a number times now. Their amazing closeness relatively comes out with the music they make too. Notably, "Good Boy" MV has just reached 1 Million hits on YouTube.
According to Allkpop, G-Dragon and Taeyang's "Good Boy, " MV has nearly 1.5 million views noItis a phenomenal milestone for the two BIG BANG members a subgroup. They are the first to reach this number.
Taking note, BIG BANG is definitely a smashing "hit" maker on YouTube. The idol group already has more than 500 Million views for "Loser," "Bang Bang Bang," "FXXK It" and "Tonight." While G-Dragon's individual "Who You" and "Heartbreaker" YouTube MVs had over 100 Million views now. Their fans are still in love with their upbeat and fun music after 10 years.
The Kpop group was well-received locally and internationally after their debut in 2006. A bit of hiccup was only noted for Daesung, T.O.P, Seungri, G-Dragon and Taeyang until they set off on different paths. Right now, the five is presently making individual names for themselves.
For the BIG BANG member Taeyang's case, the idol is the newest face of Lexus Korea's sports coupe "NEW LC500h." Soompi reported that he will be releasing a self-composed "So Good" song for the company.
Taeyang's soon-to-be-released "So Good" song is apparently inspired by the latest flagship model car of the company. Last March 30, a teaser clip was shared by Lexus for the BIG BANG idol's song. The full one will be released this coming early May.
The two BIG BANG members are definitely busy with each other's individual projects. Lastly, G-Dragon was also about to join IU on her comeback on a music program after four years. This is due to his latest rap collaboration with her on "Palette." The exciting event didn't just materialize after the male idol backed out because of a packed schedule.
© 2019 Korea Portal, All rights reserved. Do not reproduce without permission.