DIA's Jung Chaeyeon Received Numerous Messages After Her Phone Number Was Revealed Publicly Online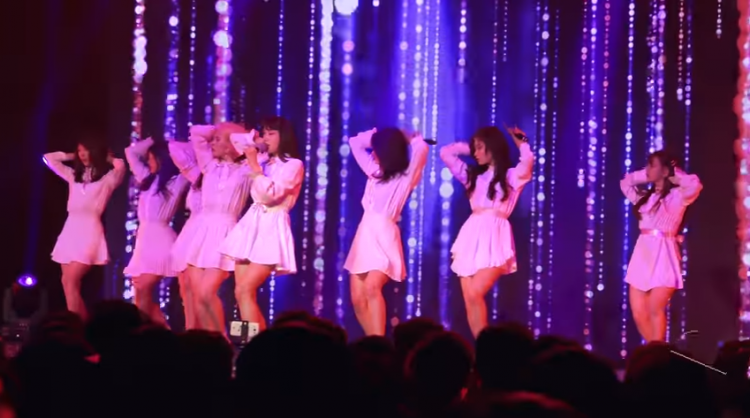 DIA's second album entitled "YOLO" has been released and they have been promoting it ever since. However, DIA's Jung Chaeyeon was surprised after the heart-to-heart talk with her fans because she received huge amounts of messages on her phone, specifically 10,000 messages from her fans. Her number was revealed during the promotion and one lucky caller got to talk with the Chaeyeon, which is a male high school student.
One lucky male high school student on a live voice call
Chaeyeon revealed her phone number during the live broadcast and that lucky male high schooler was the one that got the opportunity to have a live call. However, after the event, she seemed to be shocked by the text messages she received. Luckily, it was not her personal phone number but it is the number released by the company for that specific event.
Furthermore, DIA fans sent messages to her and attempted to call, hoping to get their wishes fulfilled---to be answered by Chaeyeon herself. DIA is alive because of their fans, yet the moment the phone number or any contact information was revealed, the thirsty fans never hesitated to grab the opportunity.
An over 10,000 messages from fans
According to Koreaboo's report, Chaeyeon mentioned that she "received over 10,000 messages." Aside from the messages, it is safe to assume that she also received missed call notifications. Reading it one by one would take weeks to finish, especially when the messages keep on coming.
The power of fans are indeed terrifying and one information that will be leaked to the public will be feasted right away. As terrifying as it sounds, fans are truly dedicated to DIA and each of the members, especially Chaeyeon, which is an amazing connection and relationship between them. As for Chaeyeon, she will continue receiving messages from fans and it might stop real soon.
© 2023 Korea Portal, All rights reserved. Do not reproduce without permission.