Korean National Cancer Center And U.S. National Institutes Of Health To Initiate Large-Scale Cancer Medicine Research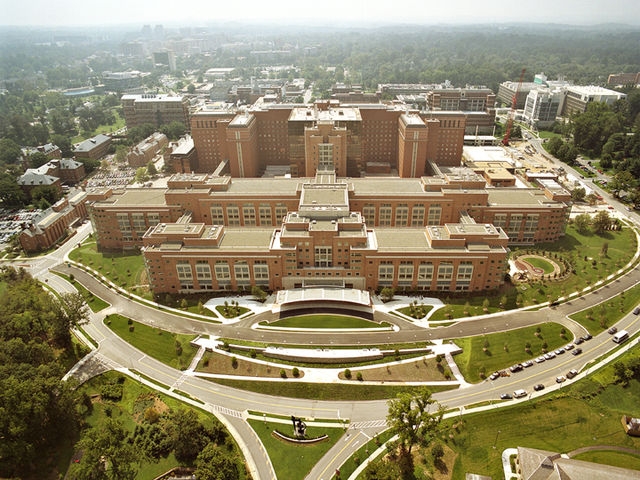 The Korean National Cancer Center (NCC) announced on October 21 that is has joined the US National Institutes of Health (NIH) to launch a large-scale medicine research to fight against cancer.
Korea Herald forecasted that the large-scale study aspires at performing accurate medicine study on cancer, as well as on Middle East Respiratory Syndrome (MERS) that hit both South Korea and the United States.
"The NCC hopes to establish a large-scale precision medicine cohort on cancer, which can be used in the future real-time policy of national cancer management," NCC said in a dispatch.
In addition, the Korea National Institute of Health reportedly signed a joint deal with NIH director Francis S. Collins at the headquarters of the US NIH located in Washington.
Further reports have revealed that the two parties talked about the thorough arrangements for the joint actions.
"We aim at creating strong ties with the U.S. for a state-supported prevention system of intractable cancer by combining big data and smart care," NCC stated.
The NCC plans to create a database that would hold the medical records of about 1.2 million patients who have endured cancer. It also plans to examine the "big data on cancer" to come up with precautionary measures and post-recovery action of cancer once the database will be accomplished.
Meanwhile, US President Barrack Obama called the Congress earlier this year to allocate $215 million in gathering the genetic data of more than 1 million Americans. Al Jazeera reported on Jan. 30 that the move aspires to learn the causes of mortality and discovering new medicines that will target unsafe mutations.
"You can match a blood transfusion to a blood type. That was an important discovery," Obama said during his speech at the White House.
"What if matching a cancer cure to our genetic code was just as easy, just as standard? What if figuring out the right dose of medicine were as simple as taking our temperature? That's the promise of precision medicine," he adds.
According to reports, $130 million will be given to the NIH to finance the research group, $70 million will go to its National Cancer Institute, $10 million will be given to the Food and Drug Administration (FDA) and $5 million will go to the Office of the National Coordinator for Health Information Technology.
© 2023 Korea Portal, All rights reserved. Do not reproduce without permission.