Samsung Galaxy Note 8 Release Date & Update: Samsung First Handset Device To Feature Dual-Camera & Better Than iPhone 7 Plus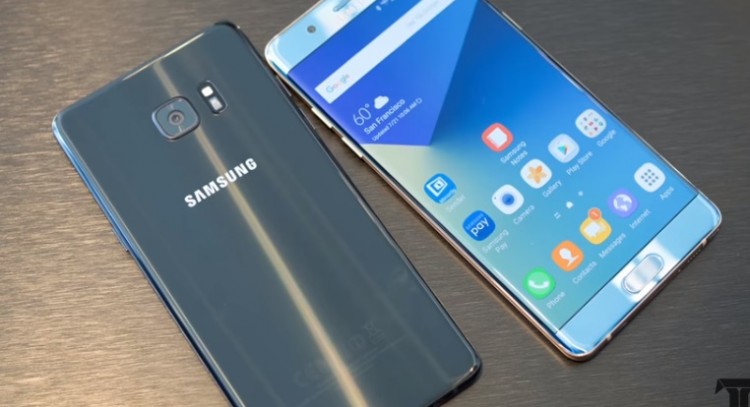 The South Korean company seems now preparing for the Samsung Galaxy Note 8. Latest news reveals some details of this upcoming handset device and its features, and assuming the rumors are true, this device will have a feature that you never seen in any Samsung devices before.
Ming-Chi Kuo, a reliable analyst, reveal a pair of new investor notes concerning the new Samsung devices. According to him, the Samsung Galaxy Note 8 will be the first ever Samsung handset device to have a dual-camera.
The dual-camera setup is not new to the mobile gadgets and a lot of manufacturing companies using this onto their smartphone products, such as Apple onto their iPhone 7 Plus. According also to Ming-Chi Kuo, the dual-camera will be the most important upgrade to the Samsung Galaxy Note 8.
The Samsung Galaxy Note 8 dual-cameras will include 3x optical zoom, 12MP wide-angle CIS supporting dual photodiode, 13MP telephoto CIS, dual 6P lenses and dual OIS. The source claims that this Note 8's dual-camera will be much better than the Apple's iPhone 7 Plus.
Other Samsung Galaxy Note 8 rumored specs are; 6.4-inch OLED display with QHD+ resolution, a fingerprint sensor on the back and an Exynos 8895 or Snapdragon 835 chip processor. This processor part will depend on the region on which, if these two chips will be used to the device.
Actually, this camera feature predicted to use in the Samsung Galaxy Note 8 is originally planned to S8 devices. According to the BGR report, the Galaxy S8 and S8 Plus were supposed to be the company's first ever devices to have a dual lens camera, however, this idea was ditched out because it had to reposition the fingerprint sensor on the back of the S8 phone. Previous Galaxy Note devices ware released on the last quarter of every year. Probably same to the new Samsung Galaxy Note 8, October to November are the potential months Samsung might release this
© 2018 Korea Portal, All rights reserved. Do not reproduce without permission.