The Duggars Update: Jana Duggar Reveals What She's Looking Forward to This Year and It's Upsetting Fans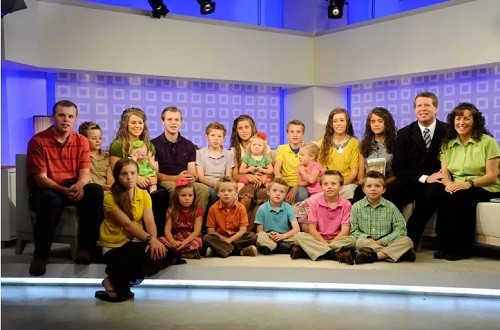 Jana Duggar has revealed that she is looking forward to a major event this year but fans are not too thrilled. It seems that the eldest daughter of the Duggars is anticipating her sister, Jessa Duggar-Seewald's second baby delivery, and fans are feeling sorry for Jana.
On Tuesday, Jana Duggar was featured in a video interview with her brother John-David Duggar; the clip was posted on the official "Counting On" Facebook page. The twins are the oldest children of the Duggars who remain single or are not in a relationship.
This decision has made Duggar fans more curious than ever about the things that are keeping them busy. When asked by TLC host Danni Starr about their activities, John-David and Jana Duggar admitted that they have been busy helping out with the Duggars' real estate business. "There's a few commercial ones and a few houses that we're working on," Jana said.
As for their sister Jessa Duggar-Seewald, the mother-of-two took to the Duggars' family blog and revealed that many of her family members offer their support when their father, Jim Bob Duggar, are in need of help when renovating a building or house that he can resell. Because Jana Duggar's special skill is "interior design," she has often been found helping out her family in cases where her abilities are needed, including the redecoration of their guesthouse.
However, what the Duggars' fans are upset about is the fact that Jana was not most excited about showing off her own skills this year. Rather, she admitted she was looking forward the most to her sister Jessa Duggar-Seewald giving birth to her second child. "Jessa's going to be having her little one, so I'll be at that birth and looking forward to that," Jana Duggar explained. Jana's response had clearly upset some of the Duggars' fans. "So sad. At this age, their lives should be full of excitement and promise. The only important things going on for them are projects and Jessa's new baby," one fan commented on the "Counting On" Facebook page.
Jessa Duggar-Seewald already gave birth to her second baby, Henry Wilberforce Seewald, earlier in February. John-David and Jana Duggar's TLCme interview seemed to have been filmed months ago. In a previous interview with Crown of Beauty Magazine, Jana admitted she is often left out when her Duggar siblings and their partners go out on group dates. She also revealed that this made her feel worse about not being in a relationship herself. "I know how it feels to wait for 'Prince Charming' to come along. I'm still waiting," Jana said. "Waiting is not always easy. Especially in those times when all the married siblings are getting together and you can't go along because your not part of 'that' group."
© 2018 Korea Portal, All rights reserved. Do not reproduce without permission.