'Homeland' Season 7 Cast: Mandy Patinkin Reveals Anne Frank Inspired His Character, Saul Berenson and Relationship with Carrie Mathison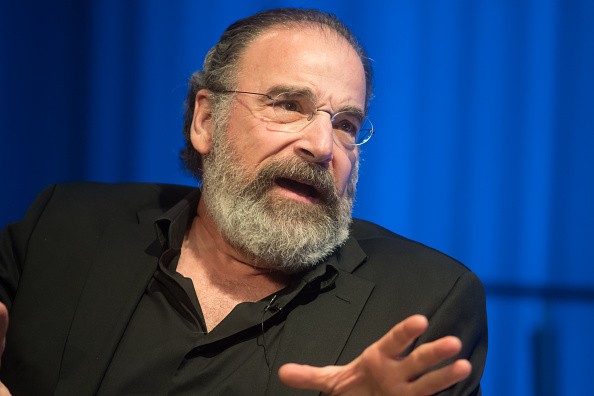 Actor Mandy Patinkin, who takes on the role of CIA Division Chief Saul Berenson on "Homeland," has opened up about how his fan-fave character is inspired by Anne Frank. While there have been scarce details about Saul on the upcoming "Homeland" season 7, the actor recently went on "1947: The Meet the Press Podcast" and shared interesting details about portraying Mr. Berenson.
In 2011, Mandy Patinkin took part in a Broadway play titled "Compulsion" in which he played the role of Sid Silver. The character was greatly set on staging an adaptation of "The Diary of Anne Frank." "All he really wanted to do was to protect what he felt were Anne's true words," the "Homeland" season 7 actor explained. "He was quite complicated and screwed up."
During the same time that he was attending rehearsals for the play, Mandy Patinkin had been shooting the pilot for "Homeland" and found a means of connecting his characters. The Chicago native explained that the feeling "in my soul to Anne Frank is the feeling that I have for Carrie Mathison… I made her Anne Frank, in the beginning." Now, with the "Homeland" season 7 premiere approaching, Mandy Patinkin has found a way of emotionally connecting the series' stories and his own Saul character with the real world.
In 2015, near the last few episodes of "Homeland" season 5, Mandy Patinkin began taking an active role in support for the Syrian refugees. "I just wanted to literally recover from the fictional hell of Homeland by going into the real world and hold children's hands, and be with families, and offer them water, and just sit with them," the actor shared. Prior to the release of "Homeland" season 7, Patinkin is making sure he makes use of all opportunities to drive out many of the false stories surrounding the refugees.
As recalled by Mandy Patinkin himself, he was shocked after learning about their living conditions; males aged between 18 and 40 were horrified to reside in a resettlement camp where they could possibly be returned to the war zones. Before taking on the role of Saul Berenson, Patinkin was widely recognized for playing Inigo Montoya for the "Princess Bride" and Agent Gideon on "Criminal Minds." He was also recognized for his role in Evita as he raked in the Best Featured Actor in a Musical for the Tony Awards in 1980.
While the "Homeland" season 7 premiere date is yet to be announced, Mandy Patinkin is set to return with Claire Danes, who plays lead character Carrie Mathison. Longtime series actor Rupert Friend, however, will not reprise his role as Peter Quinn after he was killed off in the last season.
© 2018 Korea Portal, All rights reserved. Do not reproduce without permission.