'General Hospital' (GH) April 24 – 28 Spoilers: Tracy Makes Tough Decisions, Lucy Tells The Truth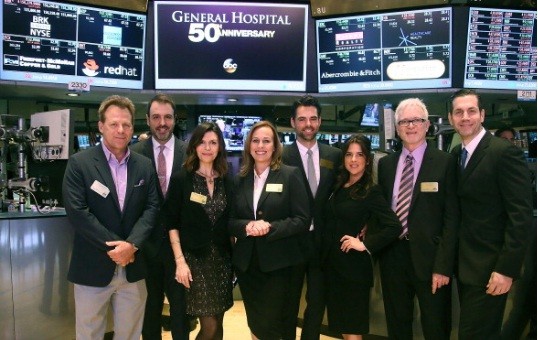 "General Hospital" (GH) returns with all-new episodes on April 24. ABC's long-running daily soap-opera features massive drama focusing on Port Charles town residents in the next five episodes airing from April 24 - 28.
[Spoiler alert! This article contains spoilers for "General Hospital" (GH) episodes airing in the week of April 24. Do not read further if you are avoiding spoilers.]
According to Soap Central's spoilers for "General Hospital," episodes next week revolve around Jason, who begin to feel that he may have not fully recovered his memory. He doubts he has faulty memories. In the meantime, Tracy is anxious about something. Details about it remain unknown.
At the same time, the upcoming "General Hospital" episodes shed light on Lucy's storyline. She is in two minds about revealing the truth. Meanwhile, Monica supports Ned when he needs it's the most. And Sonny finally gains an upper hand.
In addition, TV Source Magazine is reporting that Tracy makes some tough decisions in the upcoming "General Hospital" episodes. She seeks helps from the Quartermaines.
Also, Anna goes after Valentine in an attempt to expose him. Nina opens up to Nelle. Ava feels the burden of guilt and regrets her actions that impacted Morgan. She finds a new ally. Dante and Lulu find a reason to celebrate. And Hayden receives an unsettling news.
In other news, "General Hospital" is set to feature an all-Tracy episode. According to Soap Hub, it is a special send-off episode for Jane Elliot. The veteran actress' last episode airs on May 4. She has played Tracy for over three decades.
The special segment is expected to shed light on various Tracy-related storylines that involves the mysterious woman Samira and the $20 million painting that Tracy received from her father. Is this painting the only way Tracy can save her daughter?
"People who have been important to her in her life in Port Charles will voice various opinions about the way conduct herself from here on out," Shelly Altman, the Co-Head writer told Soap Opera Digest as quoted by Soap Hub.
"General Hospital" airs Mondays to Fridays on ABC. Stay tuned for more spoilers and updates.
© 2018 Korea Portal, All rights reserved. Do not reproduce without permission.