2AM Jo Kwon's Amazing Female Transformations For 'Golden Tambourine' Are 100 Percent Approved By His Mom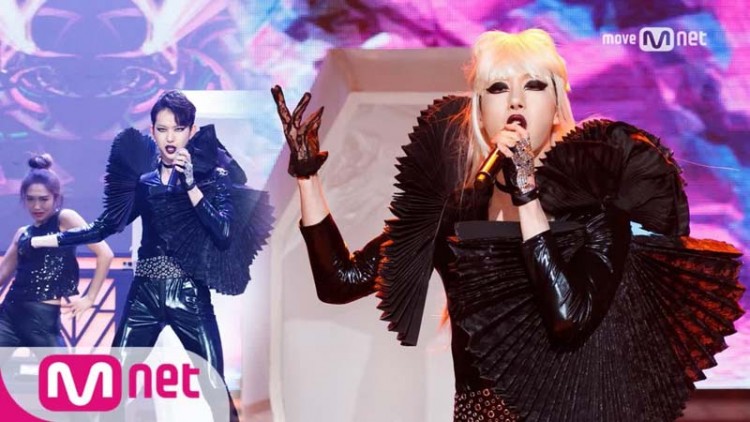 Fans of "Golden Tambourine" have had pretty mixed reactions when it comes to 2AM's Jo Kwon's amazing transformations as different female artists. While he has received a fairly equal amount of love and hate from the show's fans, there is one person in particular, whose opinion mattered above everyone else, and that is his mother.
In a report by Soompi, Jo Kwon revealed that his make up transformations take hours to perfect, making the process long and tedious. He shared that while his performances as female artists like SISTAR and Beyonce at first got positive feedback from the audience, he got a lot of backlash when viewers found out that he was a man.
It can be recalled that back when Mnet premiered "Golden Tambourine" last year, Jo Kwon, a member of Kpop group 2AM, who is more used to charming the socks off female K-pop fans, surprised the audience when he transformed to a woman to perform SISTAR's "Touch My Body," reported Popcrush.
Jo Kwon again transformed into a woman for Gain's "Bloom," Lee Jung Hyun's "Wa", Sia's "Chandelier", Lady Gaga's "Born This Way" and most recently Beyonce's "Crazy in Love." Many of the audience accused Jo Kwon of being a cross dresser and a drag queen.
"As a person who respects many people in the world, I work my best to prepare a performance that has various meanings," Jo Kwon explained about his "Golden Tambourine" performances. "Through diverse performances, which can be cross-dressing, powerful dance, etc., I show Jo Kwon, not just Kkap Kwon."
Jo Kwon said that while he has had to deal with many negative comments about his sexuality because of his performances, his mother has been taking it pretty well and has been supporting him through his "Golden Tambourine" journey. Like many of the audience, he said his mother was shocked at first to see him dressed as a woman, saying he was not the same person she gave birth to. Nowadays, his mother would tease him and text him messages like "Daughter, what are you up to?'"
© 2018 Korea Portal, All rights reserved. Do not reproduce without permission.