Nina Dobrev Caused Orlando Bloom, Katy Perry Split? Ian Somerhalder's Ex Spending More Time With Paul Wesley For New 'TVD' Spinoff? [RUMORS]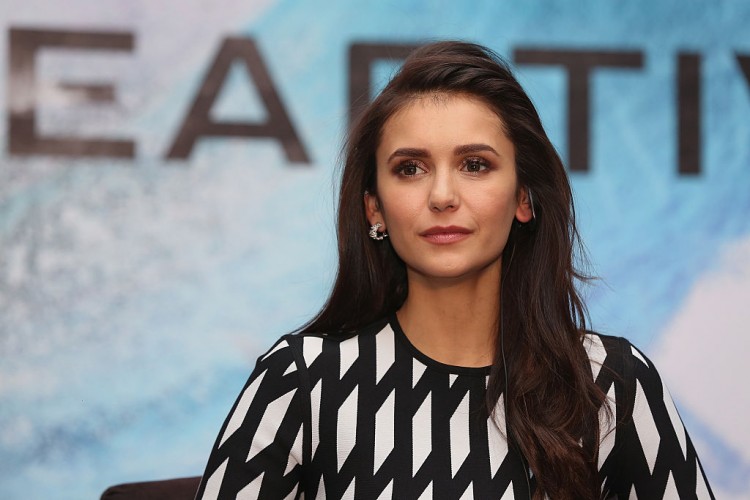 Nina Dobrev and Orlando Bloom dating rumors have been circulating these past few days after "The Vampire Diaries" Season 8 actress was spotted with the "Pirates of the Caribbean" actor in an event. Now, new reports are claiming that the former girlfriend of Ian Somerhalder could possibly be the main reason why Katy Perry and the "Kingdom of Heaven" actor decided to break up.
Speculations have it that Nina Dobrev and Orlando Bloom attended the Coachella 2017 wherein they attended the Neon Carnival. According to reports, the former boyfriend of Katy Perry was with close friend Leonardo DiCaprio at that time, Korea Portal has previously reported.
Eyewitnesses have claimed that Orlando Bloom was seen flirting with other girls including Nina Dobrev, which sparked speculations that the two are currently seeing each other. Because of this, there have been reports also stating that the former girlfriend of Ian Somerhalder is the main reason why the "Troy" actor and Katy Perry reportedly split.
Some fans suggest that this could not be the very time that Orlando Bloom and Nina Dobrev have spent time together. There are even rumors stating that Katy Perry has decided to dump the "Elizabethtown" actor after learning that he is cheating on her.
However, Entertainment Tonight has already made it clear that Nina Dobrev and Orlando Bloom are not dating at all. As matter of fact, the former ladylove of Ian Somerhalder and Katy Perry's former lover did not spend much time with each other as they brought with them their own squad.
"Nina and Orlando are just friends," an unnamed insider has revealed about Nina Dobrev and Orlando Bloom. "They have the same manager and have known each other for a long time. There is nothing romantic going on between them two," the same source added on.
Meanwhile, Poor Primadonna has previously shared that Nina Dobrev will soon be spending more time with rumored boyfriend Paul Wesley as they are reportedly appearing in "The Originals" Season 4 and in a brand-new "The Vampire Diaries" spinoff. Orlando Bloom, on the other hand, is still enjoying his life following his split from Katy Perry in February.
While these reports could possibly be true, it should be noted that neither Nina Dobrev nor Paul Wesley has confirmed anything as of yet; thus, fans should take everything with a grain of salt until it has been proven true and correct. Stay tuned to Korea Portal for more news and updates about Nina Dobrev and Orlando Bloom!
© 2018 Korea Portal, All rights reserved. Do not reproduce without permission.