Gwen Stefani, Blake Shelton Split: Gavin Rossdale, Miranda Lambert's Exes Ended Relationship? 'Hollaback Girl' Singer Still Seeing 'Hooking Up' With Husband? [RUMORS]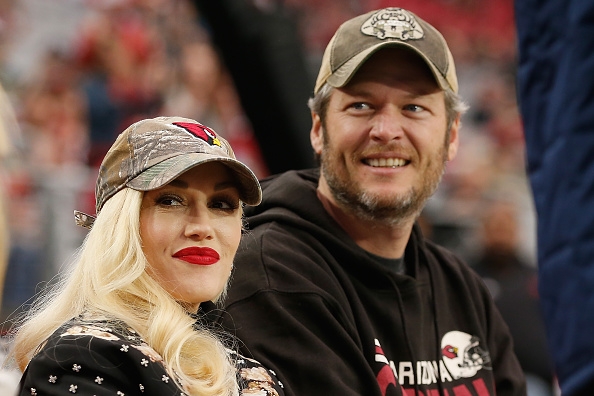 Gwen Stefani and Blake Shelton have been dominating headlines after they confirmed that they are dating few weeks after the split up from their previous partners. Now, new reports are claiming that their fairytale might soon be ending after it was reported that the estranged wife of Gavin Rossdale is planning to dump Miranda Lambert's ex-partner and raise her fourth baby.
Celeb Dirty Laundry reported that the Gwen Stefani and Blake Shelton romance could possibly end very soon as the "Hollaback Girl" songstress is not feeling the spark anymore. According to the news outlet, it was even reported that "The Voice" Season 11 judges have already ended their relationship.
"Gwen has already made the decision that it's over; she's dumped Blake," an unnamed Life & Style source has revealed about the alleged Gwen Stefani and Blake Shelton split. "Unsure they can ever come to an agreement over big issues like kids and where to live, Gwen decided to pull the plug on her relationship with Blake."
CDL added Gwen Stefani has realized that she and Blake Shelton have different worlds. The news outlet stated that the coaches of "The Voice" Season 11 have been on the fast track until it came to a point that they are already faking it.
Meanwhile, Poor Primadonna has previously shared that Gwen Stefani and Gavin Rossdale are cheating on Blake Shelton. According to reports, the "Rich Girl" reportedly showed off a hickey on her neck while at the park with kids, Kingston, Zuma and Apollo.
Rumors have it that Gwen Stefani and Gavin Rossdale have been seeing each other behind the behind Blake Shelton's back. Sources have even claimed that the former couple are still hooking up despite the fact that they have already announced their imminent split.
While these split reports could possibly be true, it should be noted that neither Gwen Stefani nor Blake Shelton has confirmed anything as of yet; thus, fans should take everything with a grain of salt until it has been proven true and correct. Stay tuned to Korea Portal for more news and updates about Gwen Stefani and Blake Shelton.
© 2018 Korea Portal, All rights reserved. Do not reproduce without permission.