The Kardashians Update: Kris Jenner, Kardashian Sisters Outraged Over Caitlyn Jenner's Explosive Tell-All Book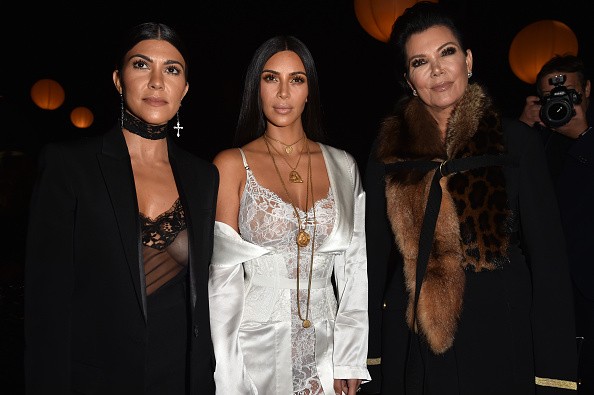 Kris Jenner and the rest of the Kardashians are reportedly outraged over the revelations about their famous clan in Caitlyn Jenner's latest explosive tell-all memoir, titled "The Secrets of My Life." Formerly known as Bruce Jenner, Caitlyn has now opened up about her experience in transitioning into a woman but has also revealed shocking accusations.
Now, the Kardashians feel that they have been wrongly and unfairly represented in Caitlyn Jenner's tell-all book, according to E! Online. While the former Olympian assured fans that she will give a detailed account her transition, it was a shock for many when ex-wife Kris Jenner was associated with more than a few surprising claims.
In 1991, then-Bruce Jenner married Kris, but the famous couple filed for divorce 24 years later. In a report by Mail Online, it was noted that Caitlyn Jenner accused the "Keeping Up With the Kardashians" star of being always aware of her ex-husband's yearning to dress up as a female. According to the memoir, the momager sought to "suppress" Caitlyn's real self, in contrast to the claims of Kris Jenner herself that she had no clue about her former husband's desires.
Moreover, Caitlyn Jenner's new book includes claims about Robert Kardashian- Kris Jenner's first husband. During the murder trial of O.J. Simpson, the memoir insists that the famous lawyer completely knew that Simpson did commit the murder, but kept on supporting the defense team. The late father of the Kardashians, who passed away in 2003, allegedly told Caitlyn that: "I would've been OK with it if they had gotten him in the first trial."
Now, the other "Keeping Up With the Kardashians" stars- Kourtney, Kim, and Khloe- are reportedly mad about Caitlyn Jenner speaking of their father and his involvement in one of the century's most talked about murder trials. These latest claims about Kris Jenner are not the first public attacks made by the former sports star. In 2015, she went on a Vanity Fair interview and made other shocking allegations against the Kardashian-Jenner matriarch.
"They [the Kardashians] are upset," an insider told Us Weekly. "This is the last straw. They're tired of being caught off guard. "They feel completely betrayed," another source told InTouch. "Kim, Khloe, and Kourtney have stopped talking to Caitlyn. As far as they're concerned, the relationship is done. She's dead to them."
"The Secrets of My Life" by Caitlyn Jenner is expected to be released on April 25.
© 2018 Korea Portal, All rights reserved. Do not reproduce without permission.